That was the line, wasn't it?  To get Ramya to change would be like getting the sun to rise in the West?  Well, it happens here!  And it is so sad, that I am going to be getting through this section considerably faster than the previous parts, just to get it over with. (part 16 here, you can go back from there)
Previously in Bahubali 2, Prabhas and Anushka were banished from the kingdom of Mahishmati by his mother, the Queen, Ramya.  His brother, the King, Rana, was still not satisfied.  Because he saw that even in banishment, living in a small remote stoneworkers village, Prabhas was making the people love him, and building up a following.  And so Rana decided the only solution was to kill him, and the only way to make that happen, was if Ramya ordered it to be done.  Now, how to make her do it?
At the end of the "Dandaalayyaa" song, Prabhas finally feels his baby kick, one evening while the little village is gathered around a fire (I think Anushka may be getting some kind of pregnancy blessing), and in his joy, he pulls out a flute and begins to play.  Subbaraju is watching from the crowd, enjoying Prabhas' joy and this family moment, when he notices a strange man slowly moving through it, holding a knife.  Subbaraju tries to follow him through the crowd, but before he can reach him, the man gets spooked and takes off.  Subbaraju follows him.  He overhears him talking to Rana, who ordered the assasination.  And then he hears Nassar protest to Rana, that it should be enough Prabhas is banished, there is no need to kill him.  Rana disagrees and storms off, and then Nassar spots Subarajju.  He calls him over and tells him that he, Nassar, is ashamed of his own son, Rana has lost his mind, the only way to save Prabhas is for Nassar to help Subbarajju sneak into the palace through secret entrances only royalty know, and kill him while he sleeps.  Subarajju agrees, and all seems well, Nassar lets him in, along with some fighting men, but it was a trap.  The men are surrounded and promptly killed, and Rana stabs Subarajju.  Subarajju grasps the knife Prabhas 1 gave him and manages to fight back, before dying.  Ramya arrives, to be shown the evidence, her son's dead brother-in-law in her other sons chamber, a scar from the fight on Rana's face (a scar he gave himself which we still see in the present day), and dead men around the room, evidence of a battle.  Most damning of all, the secret passageway is open, indicating a royal family member must have helped.
I am so tempted to leave it at that and finish off this whole part in like two paragraphs and then get back to the battle!  But no, that would be wrong, probably someone here is a masochist who actually wants to talk about this section and I should help get the conversation going.  So, okay, I will talk about exactly why this is so hard to watch.
Let's go back to the beginning.  It doesn't start during the day at some formal event, it starts around a fire in the evening.  With Prabhas and Anushka interacting not as a royal couple in disgrace, or even as noble Kshatriyas, but just as a husband and wife expecting their first child.  And Subbaraju is seeing in them not a noble king and his queen, but his best friend and his cousin.  His face, in that brief moment when we first see it, has a look of love on it.  And so his instinct to follow and protect is not because he is a faithful subject, but because he loves them.
(You know he also co-starred with them in Mirchi?  At least Prabhas, not sure if he had any scenes with Anushka)
That is the twisted thing Rana saw at the baby shower.  That Subbaraju is a good strong man, who really loves this couple, not in an abstract way, but as people he knows.  It's a virtue, a beautiful virtue, which Rana decides to twist and destroy.  And he does it because he knows this virtue is something Ramya cannot understand and will distrust.  Ramya assumes any connection must be formal, that is her issue with her relationship with her sons, she keeps trying to draw a line between the personal and the formal relationship.  But Subbaraju and Prabhas are the same in that they can let those lines blur without difficulty.  If Kuntala and Mahishmati had gone to war, for instance, Ramya would have sent a formal message as Queen of Mahishmati, even if she had known and loved the rulers for years.  If Prabhas and Subbaraju were leaders, Prabhas would have gone personally, embraced Subbaraju, told him he loved him, and asked what the problem was.
And this attitude, of unquestioning love, is why Subbaraju chases after the assassin, and why he agrees to kill Rana in return.  Someone else might have asked Prabhas 1's permission, or advice, or warned him.  But Subbaraju knows him well enough to know that learning of Rana's hatred would hurt him, and that he would sacrifice himself rather than let himself be defended.  And so Subbaraju does the most loving thing he can, and keeps it all to himself.
In the scene he overhears between Rana and Nassar, we get to admire the acting.  Neither actor is terribly subtle in this film in general.  But they aren't supposed to be, they are supposed to talk and move and act in this way.  And in this scene, it is ever so slightly even more so.  And while their gestures are dramatic as always, they are slightly different gestures.  Nassar is aggressively cringing in a way he never has before, Rana is striding around and talking about his feelings in a way he almost never does.  Something feels slightly off, even beyond the content.  Although the content makes no sense since Nassar has been pushing for murder this whole film, why is he against it now?
The tragedy of Subbaraju's death is how inevitable it is, and how he resists that.  He fights bravely, but he can't possibly win.  He could have given up, stopped fighting, accepted his fate.  But his heart is too big to allow for that, he has to keep fighting to the bitter end.  That is the spirit that Prabhas recognized in him back in Kuntala, what they share, when it gets down to it they will never stop fighting for the ones they love.
And none of it matters.  His last brave fight, his noble spirit, it's all pointless.  He could have simply accepted his fate and let them kill him, and the end result would be exactly the same.  Once he is dead, he is dead, his body is there as evidence of treachery, and his spirit is gone, and forgotten.
But at least this death, this unjust death, does leave a scar on Rana.  A scar both physical and internal.  This is the first time he truly crosses a line.  Everything else could be seen as wishful thinking, or justified by a belief that it is better for the kingdom.  But there is no justification for killing a brave soul like Subbaraju.  Rana has turned wrong, not just bad, but wrong, diseased, crooked.  And the scar on his face shows the scar on his soul.  The self-inflicted scar, in both cases.  Prabhas did nothing to make Rana hate him, it was Rana's internal insecurity that lead him down this path.
And even the manner of scarring shows that.  He uses Prabhas' knife, but it is not wielded by Prabhas, but rather the knife he had given to Subbaraju.  Rana sees it as a matter between them, but that is only the case if you ignore Subbaraju, see him as merely a tool of Prabhas, not as his own person who loves Prabhas for his own reasons.  Just as the people love him, not because Prabhas has forced them to, but just because they do.  And Rana sees that as a constant threat, as something that comes directly from Prabhas.
And then Ramya arrives and is shown the evidence.  The brilliance of this is that, like all the best lies, it is based on truth.  It looks like Subaraju came into the chamber to kill Rana while he slept, bringing with him soldiers from Kuntala who were killed by Mahishmati guards, because that is exactly what happened.  There is no need for artifice.  Rana's face is slashed by the knife Prabhas gave Subaraju, because it was (only it was Rana's hand that did it to himself).  And Subaraju came through the secret passage, which implies the help of a member of the royal family, because he was helped by a member of the royal family.
This is how you get "the sun to rise in the West".  You reverse north and south, making the West appear to be the East.  Ramya orders Prabhas' death, because that is the right and just punishment for someone who coldbloodedly plans the death of their rival for the throne.  But she doesn't know that she is ordering the death of the wrong brother.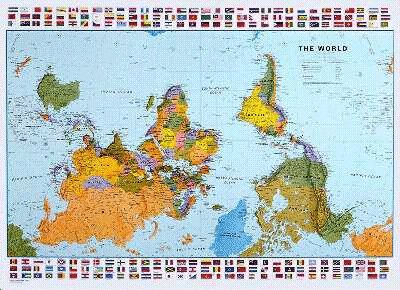 On my first watch I missed the little bit of set-up we get here.  There is a tiny conversation in which Rana and Ramya and Nassar work out the whys and wherefores.  It has to be done, but in such a way that Rana will not be blamed.  They will need a third party to take responsibility, a set-up.  And they will need Kattappa to carry it out.  And Kattappa agrees.
Can we take a moment here to look at Kattappa?  He is the "slave", but if you think about it, he is also the one who decides who should rule and who should not.  When Ramya took the throne (the regent's throne, but still a throne), she had nothing.  The nobles were about to attack her.  Until she called on Kattappa, and his defense of her is what proved her power, what made her Queen.  She has no legitimate right to this position, less right than her husband certainly.  And yet she dictates everything in the kingdom after that moment.  Kattappa is what tipped the scales.
Now, Kattappa has to be the one to to change things again, to remove Prabhas 1 from the line of succession.  But, notice, he will also be the one to twice confirm Prabhas 2 as the real ruler.  And as Kattappa goes, so goes Mahishmati.
Well, that was a nice little break, on with the sad!  Just to make us as miserable as possible, we go from this dark planning of Prabhas 1's doom, to a scene of him not being royal, not being a threat, not being anything but alive and human.  He is pacing outside the hut while the men sit around and tell him that his baby will be a strong son.  Prabhas the actor plays this moment so well.  Excitement and happiness and nerves are all mixed up on his face.  There is no strong noble judgement, or above-it-all royalty here, he is just as human as any other father about to have their first child.  And so alive!  Striding around, smiling and a little scared, you can feel the power in him, the potential, the health.
This is another way that the "rising in the West" metaphor is strong.  It's not just an impossibility, it's unnatural, wrong.  This whole sequence doesn't just feel sad, but kind of stomach turning.  There's an instinctive revulsion to the idea of this strong happy healthy man being destroyed, to a mother killing her son, to a man being ordered to kill someone he loves against his will, to a father never seeing his baby, to a wife losing her husband when she needs him most, and finally to a king and a warrior being stabbed in the back.
Okay, I think originally this was just one part of a very long post.  But then I started thinking, that would be so hard to comment on, and I love all your comments!  So instead I am breaking it up into a series of short posts so the conversation is a bit easier to follow.  Look for the next bit to go up in a few hours.  And, obviously, feel free to jump back and forth between these posts, and all the others, I get a notice for every comment, and anyone can see the newest ones in the New Comments feed on the home page.