Finally!  The good bit again.  And then a bit of less interesting.  But good stuff first! (full index of JHMS coverage here)
Previously, the whole movie happened.  All you need to know now is that Anushka and Shahrukh have fallen in love without admitting they are in love and are facing the reality that they may have to say good-bye the next day when they finally get the ring that was their excuse for traveling together.  They are expecting to pick it up from a fellow desi, who Shahrukh had a pleasant meeting with earlier that day and promised to give it to them the next day.
And now they have one last night to spend together, and it will be different from all their other time together.  Deeper, more meaningful.  And there is SO MUCH here for film analysis too!
I'm starting with the establishing shot.  It's a tiny little sign in front of a tiny little door in a tiny little street.  This isn't the castle cafe in Budapest, or the can't-spell-it museum in Amsterdam, or even the cafe they were just at to meet "Gas".  This isn't just not-touristy, this is almost invisible, a hidden gem just for people who truly want to find it.  We can picture immediately Shahrukh stumbling across it on a previous trip, keeping it secret and special for himself, and now finally finding someone he wants to share it with.  Or Shahrukh finding it on this trip, knowing how to get to know the locals and find the really good place in every city, only for once wanting to bring someone with him on this exploration.
It's also not the kind of club he went to in Amsterdam or followed Anushka to in Prague.  Those were "touristy" in a different way.  I live in a city myself, and there are kind of 3 levels to a city.  There is the top level, the place where everyone meets.  The Art Institute in Chicago, for instance, is a world class place, if you are in town with a tour group or on a family trip with your guide book, you will go there.  But you will also go there if you just live here, it's a nice place to go.  And you might go there if you are on more of a kind of wild weekend trip with some young friends, not a tour group, like in Ferris Bueller's Day Off.  But then there are the other places, like say the nightclub "Berlin" where my friends perform sometimes.  It's kind of gritty and a little hidden under an El track.  Not a tour group place, not a place you would find in most guidebooks.  But a place that is kind of like any other place in any other city, if you want a gritty nightclub, this is it.  You will find young people from Chicago there, and also young people from New York or in town for the weekend from Milwaukee or any other city.
(I may be overselling it.  It's not THAT gritty.  A little more like this.  But still different from a little storefront hidden gem)
And finally, there are places like the little storefront theater Theo Ubique around the corner from my old apartment.  My grandfather who grew up in the city goes there, I go there, most of the people I know who have lived in the city for a long time know about it.  But it's not something I've ever heard a tourist mention, or even one of those young people who just likes to go to Berlin.  Places like that, you only notice if you walk the streets everyday, if you really live here, if you want somewhere that is just about quality, not about show.  Anushka's tour group, Shahrukh just took them to the top level places.  Sure, beautiful and wonderful and all of that, but nothing outside of what everyone would be comfortable with.  When they started traveling together, suddenly Anushka became aware of this second tier kind of place, the gritty clubs that Shahrukh would visit that are the same in every city.  But now, for the first time, they are sharing something hidden and special, something that is beyond appearances, something that is just there to be experienced and enjoyed.  Thus, establishing shot of the sidewalk.
And then we go inside.  The light in this scene is completely different from any other scene of the film.  It's all red and shadowy.  This whole Portugal sequence is amazing for how the light shifts.  We started in that brilliant amazing sunshine.  That's, I am sure, why Imtiaz wanted to film in this order in these locations.  Prague, Budapest, Amsterdam, they are all kind of the same in terms of light quality.  Nice northern European places, a little overcast and a little chilly, a sort of "grey" over everything.  And that was backed up by the locations, lots of grey stone and metal.  And lots of night time shots.  The only really bright part of it was "Radha", yellow stone and bright sun.  And I am sure that was not a coincidence!!!  Part of their return to "real life" after "Radha" was a change in color tone, back to that sort of clear mixed grey sort of color.
Red has always been a little in the mix.  Anushka's red coat in her first scene, the slightly reddish brown tinge to the boat where they have their argument about whether Anushka has had sex with her boyfriend yet, the red of the "Radha" dress.  But red was blown out after "Phurr".  We go from the dark almost black of their hotel room, Anushka dancing for him, into brilliant brightness.  Everything is white and clear and sunshine all of a sudden.  Even when Shahrukh has to go inside, to talk to "Gas", it is still white, the walls and floors and ceilings and everything around them.  And he goes back outside to Anushka, still in her white.
(See?  Even in the evening shots in Portugal, "white" is the overall tone)
But now we are back to red.  A deeper darker richer red.  A red you can sink into.  And it is all around them, the light tone of the room is red, red with touches of black.  And that is Shahrukh and Anushka, Anushka in her deep dark red, not the same red as her Radha dress but something richer than that, and Shahrukh next to her in his black.  Shahrukh has lost himself within Anushka at this moment.  He is lost in her red, just a small spot of black on top of it.  He is surrounded by her aura, drowning in it.
And Anushka is drowning in herself.  She has finally fully woken up.  "Phurr" started the process, bringing her into a dream state where her maturity and awareness of herself could blossom.  The meeting with "Gas" and the knowledge that she and Shahrukh are about to part, that started the process of thinking about what she would do with all this maturity, feeling it in relation to the situation and the man beside her.  And now, with the music around them, in this intimate but beautiful place, she has suddenly discovered a depth within herself that was never there before.  It's Shahrukh that set it off, but it is her own self that is hypnotizing her, crushing her, surrounding her right now.
And then there's what's actually happening in the scene.  Which I have had described as "cheesy" "stupid" "obvious", all kinds of things.  But the thing is, it's SO cheesy and stupid and obvious that, for me, it swings back around to subtle.  The woman singing translates what her song is about, saying it is about a woman whose lover is a sailor who has traveled to distant lands and now she is calling to him to come back to her, come back from India.  And yes, this seems way way way too perfectly about Shahrukh and Anushka.  A traveler, come back from India, and so on.
But, the thing is, this is also something that makes perfect sense in the Portuguese context.  Portugal is a seafaring culture, and they are in a port town.  India was one of the biggest trade routes and most dangerous journeys you could make.  I am sure there are many Portuguese folk songs about calling lovers back from India.
(and now I know it is a musical genre unique to Portugal called "Fado", which makes it very cool that the Hindi song in a few minutes will be in that same style)
And there is probably a Portuguese couple who have been married 20 years and could have come to this same cafe and be fighting over her going to visit her mother every other weekend.  And they are listening to the song thinking "yes!  It's about us!"  And there is an exchange student from America there alone listening and getting homesick and rushing home and calling their mother in tears saying "there was this amazing song that felt like it was just about me!"  We, in the audience, feel like it is ridiculously obvious, because we are in the heads of our particular characters.  And that's how it feels to them, like it must be about them, like she is talking and singing for them alone.
Oh, and one final thing that we have to remember.  This is not the first couple to come from India to Portugal or vice versa.  Shahrukh is dealing with a complex identity crisis, but it is a crisis that has been happening for hundreds of years.  It's easier now with the airplanes and all, but the ties between India and Portugal, and Europe and India, and India and everywhere else in the world, and everywhere else in the world with everywhere else in the world, are so much older than we like to acknowledge.  And that's part of this time in Portugal.  It's a totally different place, but it is also a place that has a strange bond with where they are both from.  In the same way that a homesick Portuguese person would feel a strange jolt in India when they stumbled into Goa.  Or that I felt a strange jolt when I was in India and landed in a Pizza Hut.  And so, when we call it "convenient" or "cheap", we are minimizing hundreds of years of history and sacrifice and pain that have tied together these two countries, long before these two characters happened to stumble into this nightclub.
And that is all the weight that is coming down on them now.  The beauty of the music, the intimacy of the club, the historical weight of this story in the song, and the pain of longing that it is giving them.  And we see all that in a silent exchange.  They have become so wrapped within each other that there is no need to speak any more.
It starts with both of them watching.  Shahrukh is watching Anushka more than the singer.  Anushka is only watching the singer, lost within herself, and her face is trembling, literally trembling with pain.  Shahrukh gently leans towards her, angled towards her shoulder, it feels like he is about to drop a comforting kiss on her bare shoulder.  But he stops himself, and she turns towards him sensing his closeness.  He makes a slight face of concern, and she twists up her mouth and gestures towards the stage as in "obviously, this is so affecting, I can't help myself!"  Shahrukh makes a small face of "sure sure, I understand".  And then he turns back to the stage and reaches out and wraps his arm around her.  And she reaches up and locks her fingers into his, pulling his arm down and herself slightly tighter against him.  And they both look at the stage as tears run down her cheeks onto their clasped hands.
This exchange is just so brilliant!  It's got so many layers to it.  As many as their own emotions.  Part of it is that this evening is exactly what they want to be doing, exactly what their life should be.  After all the exploring and experimenting, they have reached journey's end, found what they should be to themselves and each other.
Let's talk clothes again!  I mentioned way back how Anushka's different evening outfits show her evolution and this is the culmination.  It's that rich deep red, not the childish bright red of her Prague outfit, but something mature and womanly.  Her make-up is womanly too.  Subtle smokey eye and nothing else.  Someone who feels herself to be beautiful and knows how to highlight her beauty.  And then there's Shahrukh.  Who hasn't changed because he doesn't need to.  He is in black, with a leather jacket, and his beard and wild hair.  But they fit together.  He isn't trying to be a "bad boy" any more, isn't preening himself for other women, or sneaking around like he is ashamed of himself.  He is there only for her, and his look is because he knows it pleases her, and it pleases him, not for the world.  When we look at them in this club, we see how they are meant to be.  A beautiful woman who likes dressing up for her husband and feeling beautiful with him, and a man who is comfortable in himself and who he is and glad that he can offer it to his wife.
And their interaction here, it is very spousal.  The silent making faces at each other in a club, even going to a club like this, where you know it will be a lowkey evening of beautiful music, not a wild night of crazy adventure.  And the physical connection here is also spousal.  There is no excitement like the tickle fight in Budapest, or her flirtation during "Phurr".  This is just reaching for each other because during moments of great emotion, you want to have a physical connection with the person who means the most to you in the world.  It isn't even that sexual, it is nothing anyone else in the club would feel uncomfortable observing, it's just normal natural love touches between a couple who have been together long enough to be past the early infatuation, but are still very much in love.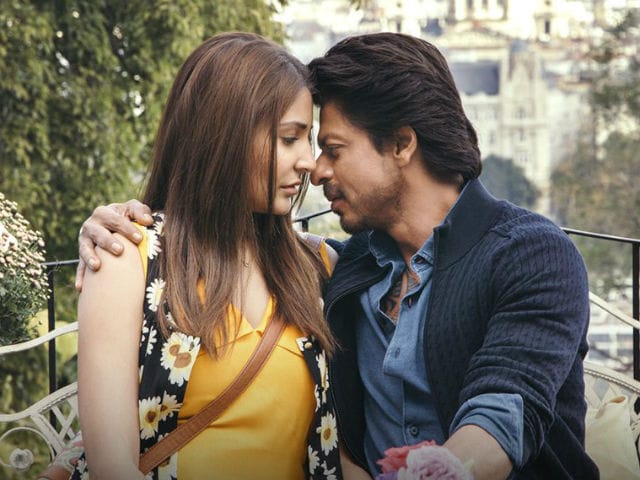 (It's not like this.  It's less fantasy love and more every day love)
Well, spousal with a slight holding back.  He wants to kiss her shoulder, but he doesn't.  She wants to just be affected by the music and share that with her husband, but there is more than that happening.  Their hands are clinging together at the end because they are trying to cling on to this moment just a little longer, this moment when they are together and love each other and everything feels right.
This is our glimpse of them as they will be after the movie is over.  A couple who goes out for date nights and holds hands and he watches her crying when she hears something beautiful and it becomes more beautiful for him because of her tears.  They moved in some invisible way from boyfriend-girlfriend to husband-wife somewhere between Prague and Portugal, and now we are seeing them as a husband-wife who have been married for years.  Not on their honeymoon any more, but just happy together in their marriage.  And then the song ends.  And I should jump ahead to the next scene on the beach, but instead I want to finish my clothes thoughts.  So I am jumping aaaaallllllll the way ahead to the next time we see them on the street at the start of "Yaadon Mein".  Which is finally on youtube in an abreviated version because Sony music is on the same schedule as me.
On the street, we get another glimpse of them as a married couple.  She has a coat on over her dress, a beige coat.  Practical, simple.  With flat shoes and a shoulder strap on her bag.  It's not sexy or even that attractive really, especially compared to her other two evening outfits.  Which tells us two things.  First, that beautiful woman with the smokey eye and the red dress, that really was just for her husband.  She isn't putting herself on display in the street, she is covering herself up.  And secondly, it is a sign of how comfortable she has become with her own body.  She knows she is sexy, knows Shahrukh desires her.  And so she will wear flat shoes and an easy purse and a simple coat.  And her sexy dress will be loose and simple and with a longer skirt.  It's what makes her happy to wear, what she feels like herself in, and now she knows that is enough.  Even if no one else likes it, she does.  She doesn't have to try any more, she doesn't want to try any more.
And then there's Shahrukh.  He hasn't tried to be anything different than he is in years.  Even now, with all his demons slayed, he is still dressed and looks the same.  But he is acting differently.  We never saw him quite like this before, even with her.  It's similar to "Phurr", she is lost in her own self and needs him to guide her.  Only this time she is lost in her own heartbreak, and is even more fragile.  And he is even more caring, very gently guiding her through the streets and keeping his hands and arms on her the whole time.  His leather jacket and everything else doesn't matter, he isn't trying to look good or look "bad", he is just wearing something to cover his body while his whole being is focused on Anushka.
Here's a happy thought!  Speaking of this as a glimpse of them as a future married couple, this is what he is going to be like when she gets pregnant, isn't it?  Shahrukh said in that interview that he pictured 3 kids for them.  And this is what I imagine he would be like, incredibly focused and caring and worried.  While she was lost within herself.  Expand it, any time she is in trouble, this is what he will be like.  If her father gets sick, if she has a fight with her sister, he won't necessarily know exactly what to do or what to say (because he has such a hard time breaking through his reserve), but he will be there, watching her, watching over her.
And I will leave you with that nice thought before we go to the next scene, at the sea coast.