I am a Shahrukh person, not an Aamir or a Salman person.  But I can still appreciate not-Shahrukh stars for the wonderful people they are, even if that person is not my particular person.  And Salman is wonderful. Which is what I have said for 3 years running now, and it is still true.
So, Happy 52nd Birthday Salman!  Here are the first 20 reasons I love you:
1.1. The way you looked in Maine Pyar Kiya, which is distinctly different from how you looked in every film after that.
2. The fact that you wrote a script for a movie in which Sridevi plays an angel and you play a little boy she magics into a man
3. That you paint in your spare time, and you do it shirtless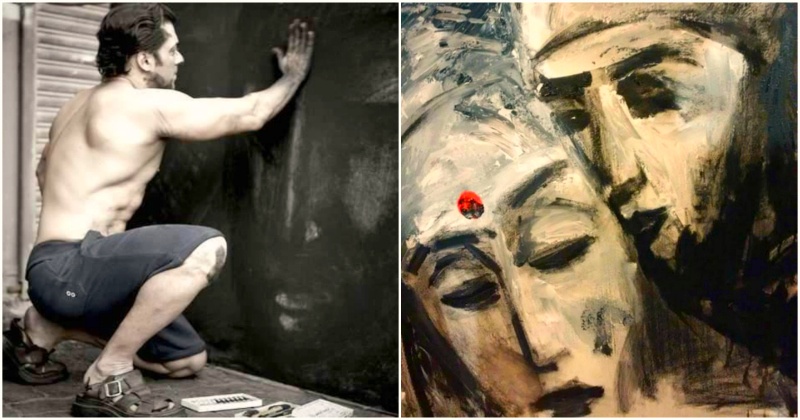 4. That you have trigeminal neuralgia, one of the most painful and debilitating diseases in the world, and never mention it in interviews or use it to excuse your behavior
5. That you are the Khan who is the most joyous and natural dancer, who seems to actually enjoy the song sequences
6. This
7. This
8. This
9. This
10. And this
11. That you wished Farhan Akhtar well in an interview, because you grew up together, and you still think of him as the little boy who you let ride behind you on your bike.
12. That Priety Zinta testified against you in court, and years later, when she was trying to get back into the industry by producing her own film, you still agreed to do a cameo for her.
13. That you were quicker to defend your ex-girlfriend Katrina, when she was being criticized for being photographed on vacation in a bikini with her current boyfriend Ranbir Kapoor, than Ranbir was.
14. That you paid for your beloved little sister's lavish wedding, made sure every important person in the industry attended, and mended fences with Shahrukh prior to the ceremony so we could all enjoy this picture of the two of you with the bride
15.  That you agreed to the cameo in Kuch Kuch Hota Hai as a personal favor for Karan Johar, because you grew up together, after he had been turned down by everybody else.
16. This
17. This
18. This
19. This
20. This