Thanks to those of you who donated this month, I was able to rent a car and drive to the movie theater and see Gold, yaaaay!  And now I get to review it.
This is a movie I have seen many times before.  But then, Cinderella is a story we have all heard many times before, and so is Ram and Sita, and the feuding brothers (well, cousins) at the heart of the Mahabharat and any number of other stories.  Stories last because they work, because they get in at some basic part of the human psyche and force us to react.  So I will always be worried that our team won't really win when I am watching a sports movie, just like I will be surprised every time when the prince falls for the servant girl, or the father banishes his most beloved son.
This is an interesting use of the sports movie template.  Most of it is things we have seen before.  Especially recently, especially in Indian film.  Does it seem like Hindi film just discovered the sports movie in the last decade and now wants to make as many of them as possible as quickly as possible to make up for lost time?  The general structure is always the same, you end with (SPOILERS!) winning the big whatever.  And you start by establishing the every day noble Indian common man background of the characters.  And in between there is the moment when the teammates/star player fight between themselves and then pull together and seemingly nothing can stop them, until they face a last minute obstacle right before the big match.  And there is a wise coach somewhere and an eager young hothead with too much ego and blah blah blah.
Chak De India is the one that created the template for the Indian version of this, which tends to go heavy on the teammate infighting and pulling together.  Because that's the beauty of the Indian sports structure in the real world, they are truly national teams, they are what brings this whole mixed up country together as fans, and a symbol of how people from all different places in this mixed up country can work together as one team on the team.  This movie, now that I think about it, is really almost identical to Chak De India.  Not just with the choice of field hockey as a sport, but with the focus on the coach and the team working together, and the players learning to pull together as one.
(Do you feel like you have heard this song before?  Me too!  They are all the same!  And every time I tear up as the team comes together and gets inspired)
But then, that's also field hockey, right?  I know almost nothing about sports, but I know the difference between the kind that has a team running back and forth together trying to hit a goal, and the kind that has one hitter.  Cricket is about the batter and the pitcher, and then the other players.  And yes, it is a team, and everyone is important, but there is also that moment when it is a face off between just two people.  Hockey, soccer, basketball, even football, it is all about the team working together and any one member could be the person who gets the ball in the goal.  It's a good sport to choose if you want to tell a story about learning to work together.  Or, maybe if you want to tell a field hockey story it has to end up being a story about working together, because that's what the sport is.  Even Soorma, which focused on one player rather than the team as a whole, was about his family working together and him working for them and somehow getting through to the goal as a group.  Unlike Dhoni, which I also quite liked, but which was definitely the story of one person who couldn't quite be understood by anyone else, who had to carry his own burdens and live his own life.
What this movie brings that is new is this amazing sense of history.  It didn't have to do that, it could have taken the easy way out and simply gone for "rah rah, free India wins gold!"  But the story Reema Kagti wanted to tell was something about older generations and younger generations, missing your own chance but dreaming of it for others after you, and the sudden shock of change you longed for but didn't realize what it would mean when it happened.  The best parts of the story take place when no one is playing hockey, when you feel all those things that are stopping them from playing, a very particular pain of colonialism that Reema manages to draw out, that feeling of being meant to do something and not allowed to do it.
Each of the leads, Akshay Kumar and Kunal Kapoor and Amit Sadh and Sunny Kaushal and Vineet Kumar Singh, has a full story that digs into what people in India were going through at that time.  It's an impressive balancing act in the script, to keep all those balls in the air simultaneously.  And sometimes the balls just disappear.  But that doesn't feel like an accident, it feels like life and like history.  Sometimes people are cut off from your life like they were never there, sometimes time marches forward and keeps you apart.  No, the real problem is that Amit Sadh is just TOO GOOD.  His character and Sunny Kaushal's are supposed to balance each other, but they don't.  Amit towers over him, I find myself far more interested in him than in anything Sunny is doing.  Even Vineet Kumar Singh with his quieter energy struggles against Amit's onslaught.  Kunal Kapoor, of course, can still a scene just by breathing and existing, so he has no problem.  And Akshay treads that line between comic and heroic perfectly, in a way only he can.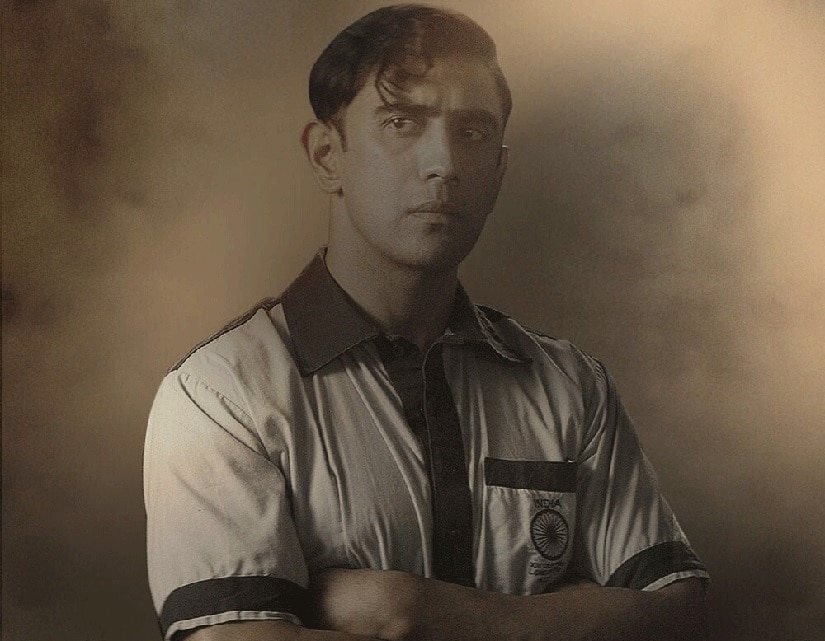 (Amit even changes his appearance somehow, I always thought of him as tall and long faced, he makes himself seem shorter and wider, more boyish somehow)
Mouni Roy is the only significant female role, as Akshay's wife.  And she is fine.  Incredibly distinctive face, and playing an argumentative but reluctantly supportive wife, so much better than the usual wet blanket "but you have to be sensible!" kind of wife.  And their relationship falls into the kind of cheerfully henpecked and loving it variety that Akshay plays so well.  I like to think because it is what his marriage is like in real life, rather than that is how he chooses to play his marriage in real life since it is easy for him to play.
But it is Indian history that is the real star.  The upheavals of the WWII era, trying to figure out what to do when dragged into a fight that was not their own, then the inevitability of Independence and preparing for it in the post-war years, the shock of partition, and the struggle to recover.  All played out safely and cleanly on a hockey field.
One final thing, I mentioned it in the Takht casting announcement and now I think I am just going to point it out every time because it's a good thing to notice.  This is a movie with several significant and significantly Muslim characters.  And none of them are played by a Muslim actor.  In fact (going by names on the cas tlist), there is only one Muslim actor in this entire film and he plays an insignificant role.  And this is in a movie which has a clear point that the Muslim community is a vital part of India and Indian culture, and yet could not manage to make that community a part of the onscreen talent of their film.  Anyway, get ready for me to point this out A LOT with a lot of movies.