As I said in my post last night, I find this whole thing a fascinating intersection of a whole variety of issues. So I am going to keep writing about it until you are all sick of hearing from me. Anyway, this post is just twitter updates.
As I said in the last post, the thing with Kangana is that she lies. And she lies to such an extreme degree that it feels like truth, like no one would possibly tell such a Big lie unless there was some truth to it.
And following the usual Kangana playbook, her sister Rangoli served as her spokesperson to hit back with "proof" of her claims.
If you read that, it is a scarily long detailed point by point message providing a confused explanation and defense of her actions. She has issued similar statements many times, seemingly clear and logical defenses of her actions, but when you read them through, you get lost in the internal logic of it and start to realize it is folding in on itself like a mobius strip. And this statement, with no context or support, is provided as "proof", just as her statements have been provided as proof over and over in the past.
In a way, when she does things like this, it ends up being anti-proof. If the best she can provide is the text of an old message she wrote, that means she has nothing else, which means I am even less likely to believe her. It's the same as when she provided the "photograph" of herself with Hrithik, which was not a very scandalous photograph to begin with, and then immediately shown to be from a party surrounded by other people including his wife. If the only proof she had to offer of a relationship that went all the way to an engagement, was a photo from a group party with his wife present, then that means she really doesn't have any proof at all and is probably lying.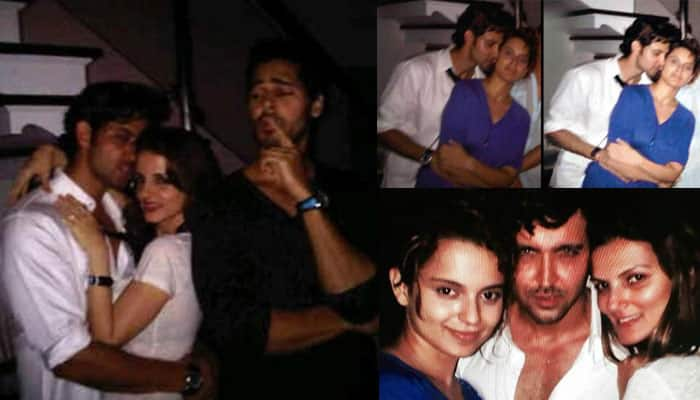 Also from Rangoli's twitter, and this is not directly related I just thought it was interesting, an example of the twist on "feminist" that is what makes Kangana valuable to the BJP. It's not about "women deserve rights" it's about "India is better because we give our women more rights". Which isn't necessarily wrong, it is just different, and this particularly tweet expresses the idea well.
And then there is Krish's response. Which relies on other people talking besides him. And he also focuses beyond himself. Or at the very least, is aware enough to present his argument as though it is not just about himself. And so when Krish is presenting his argument and these screenshots, he phrases it as for his whole team, for the young filmmakers who worked on the movie with hopes and dreams and found their work and their names erased.
And on the other hand, there is Prasoon Joshi. Who has spoken out in support of Kangana. Now, from my side of things, I am also very aware that Prasoon Joshi is the BJP picked head of the Censor Board. So if you follow the theory of the BJP in some unspoken unofficial way working to support and prop-up Kangana, this would be an example of how it functions. You don't have to have a big conspiracy, you just have people that are a little biased towards each other and help each other out in these public situations for the good of the Party.
Oh, and for peace of mind (as usual), I didn't bother reading all the replies to the twitter messages. I skimmed for a bit and then had to stop, both the Kangana side and the Krish side supporters were so, well, twitter-y that it made my brain hurt. Ending a statement "that is all" doesn't actually mean you proved anything! But, I did find the trend I expected, the kind of south versus north thing. Here's an example:
And that is your daily Manikarnika update! My goodness, I haven't had a story I found this interesting in a long time. Since Sonam's wedding I guess. Remember that? That was fun! I want another wedding or cheerful kind of controversy to happen. Oh! Malaika and Arjun Kapoor! Let them get married or announce Malaika is pregnant or something, that would be good.
Okay, now you can tell me what you think in the comments. Including if what you think is "stop talking about it already! Move on to other stories!"