Another SOTY2 song? This one might be my favorite in every way, but I am still kind of tired of them all. On the other hand, the Ekta Kapoor Mental Hai Kya statement is FASCINATING.
New SOTY2 song! Finally, Tara Sutaria gets something to do. And we get a fun happy "welcome to the fun zone" kind of song. Looks like Tara has a crush on Tiger from the start and sing-flirts at him, and he sing-flirts back. It's all fun and easy. And Ananya is striding around being tough and not interested in romance or flirting. Looks like the plot will be Tiger and Tara easily falling in to a relationship with Ananya as their friend hanging around the edges, and then Ananya and Tiger have to learn how to dance together and fall into deep true love. But mostly, Hey! Tiger with someone who can dance!
Now, the really interesting one! Ekta Kapoor posted a statement on twitter explaining the rescheduling of Mental Hai Kya to July 26. The thing she is dancing around is that Hrithik's new movie has just been rescheduled for July 26 too. Meaning Hrithik and Kangana are set to clash, which could be a purposeful (and tacky) promotional move, digging up their personal issues again.
The funny thing is, we have gotten so used to Kangana's personal issues affecting her films, that they had to release this whooooooole statement saying "no, Kangana's personal vendetta is not why we rescheduled". I believe her, by the way, if only because her father and Hrithik's father are good friends and I don't think she would further torture Hrithik just because of business.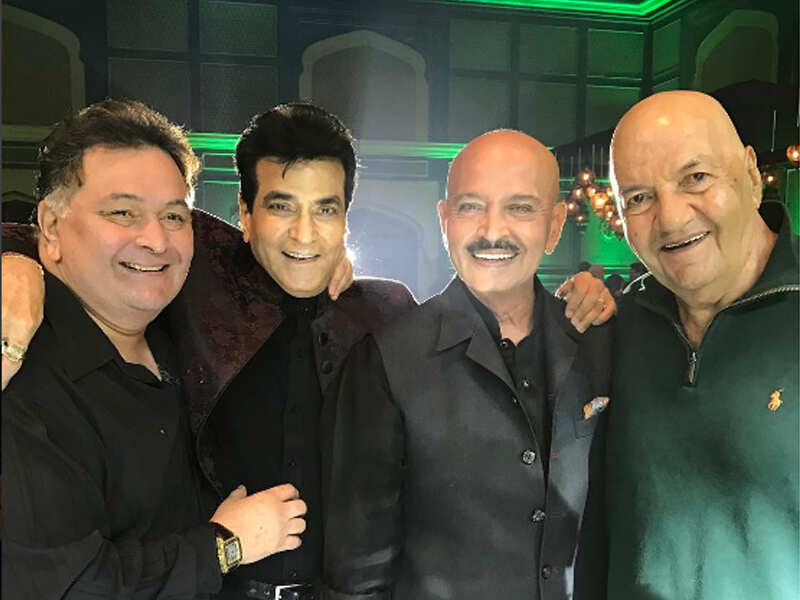 This also, once again, shows that Kangana's whole "nepotism gang" concept doesn't quite work. Ekta hired her, Ekta is supporting her film, Ekta is doing everything possible to make this work. Despite having grown up with Hrithik and her father still being close to Hrithik's father, there is no secret phone call saying "you can't hire this person even if you think she is right for the role because we all hate her now". Business is business and personal is personal. No, that's not quite right. More like personal is so deep that any business decision doesn't matter and no one will judge it. So long as you show some common decency (like not throwing your childhood playmate under the bus to promote your movie).