It was just pouring rain here yesterday. In that "I cannot see out the window and the sun is not coming up" kind of way. Which is nice, because it has been bright hot sun for the past 3 days. So today the rain sort of felt cozy and nice. I just needed a nice Indian movie star to curl up with and watch the storm.
Look, this Shahrukh comes with his own big soft blanket!
Of course, this one comes with a whiskey glass, which is also appealing.
Ooo, this Shahrukh provides a full size bed!
This Shahrukh provides a floor bed, but is clearly willing to share it.
Or you could go with Salman, who comes with a bed, blankets, and two dogs.
Madhavan, who is all tucked in but still alert enough to play cards as we wait for the rain to stop.
Ajay Devgan, you could curl right up on the couch next to him.
Or would you like to wait out the rain in a hotel room with two men? They could dance for you!
Prabhas, with that nice big couch you could share.
Tovino Thomas and the whole Thomas family, including his little girl? you can spend the whole day just watching her be cute!
Or you can curl up with a sweater wearing Prithviraj in a nice sisterly kind of way.
Or a not so sisterly kind of way.
Let me offer you young Arjun, you can spend the day brushing his hair.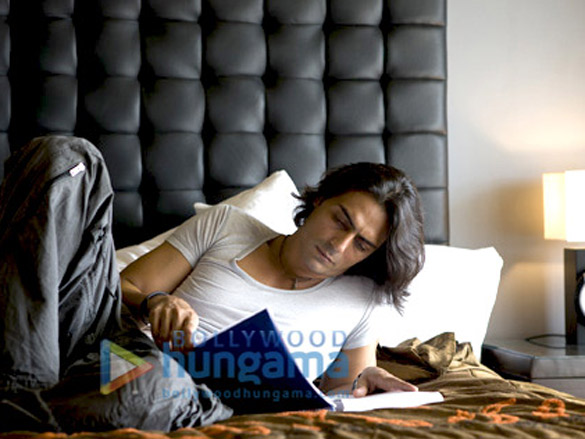 Or shorter haired Arjun, with two excellent dogs.
Or present day Arjun, with beard!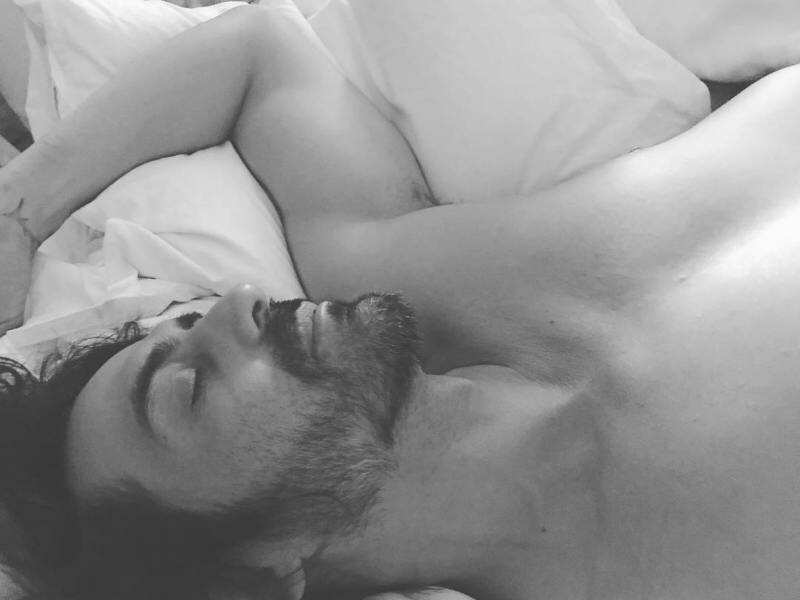 But then, Shahid Kapoor can offer you beard and baby.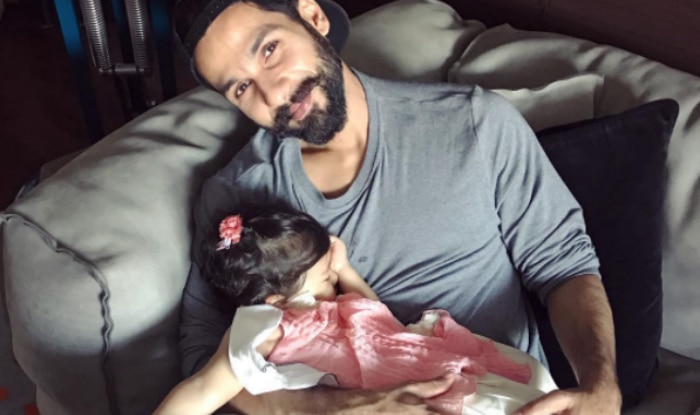 Okay, I will throw in a Ranbir for you weirdos who like him. He certainly seems comfy in bed.
And then there is how I am actually spending this rainy day, watching Albie Dog sleep (this isn't me, this is my co-worker. Albie spends his days going from lap to lap as we take turns cuddling him. It's a hard life)
Or you can just go back to Shahrukh, and spend the rainy day letting him explain his wardrobe to you.
How would you rather spend a rainy day and who would you spend it with?