Well, this will be a very boring post for those of you who aren't familiar with southern movies! Although I will also try to give a brief plot summary so you can see why I think they would work well for him.
1.Bhaskar the Rascal
I already did a whole rewrite for this one, but you should be able to see the appeal in just a few sentence description. Our hero is a self-made man, a little crude, and good with his fists. He married late in life and his wife died and now he is the single parent of a sensitive little boy. Our heroine is a classy woman who divorced her abusive husband and lives with her tough quick to fight little girl. The kids are best friends, and adore each other's parents but the parents can't stand each other. Until the abusive ex shows up and suddenly the heroine needs help/the hero can't stand seeing a woman in distress.
2. Manam
Okay, your brain is going to HURT! Our hero is a middle-aged man who is successful but lonely. His parents died when he was a little boy. But then he sees a young college kid and recognizes him as his reincarnated father. And a young college girl who is his mother. He determines to act as matchmaker and bring them together again, at the same time reliving his childhood with these two young people who feel a strange bond with him. And then a young woman enters who is the reincarnation of his own past wife, along with an elderly man who was their child. Amitabh as the elderly man, Kajol as Shahrukh's reincarnated wife, and Varun and Alia or someone as the young couple.
3. Gang Leader
5 women looking for revenge, headed by an elderly grandmother, go for help to a hack thriller novel writer who helps them in order to use their story for a plot for his next book. But somehow, along the way, he goes from a comic coward to the hero they need. And also falls in love with one of the women. Make Kirron Kher the grandmother gang leader, make Juhi the young widow Shahrukh learns to love, throw in a cute little girl, and a stressed teenager, and I am a happy camper.
4. Pullikkaran Staraa
Another one I already did a quick rewrite for Shahrukh. An older bachelor just moved to a new town helps a young woman who is homeless after a failed elopement. She moves in with him, becomes friends with his old man group of friends, and decides she is going to help him woo a co-worker who coincidentally is also his ex-childhood sweetheart. Funny thing is, somehow he has more fun and more in common with this very age inappropriate young woman than he does with his childhood sweetheart. She is the one he gets drunk with at night and takes on crazy adventures and they just make each other happy. But can they get past the age gap and realize their feelings?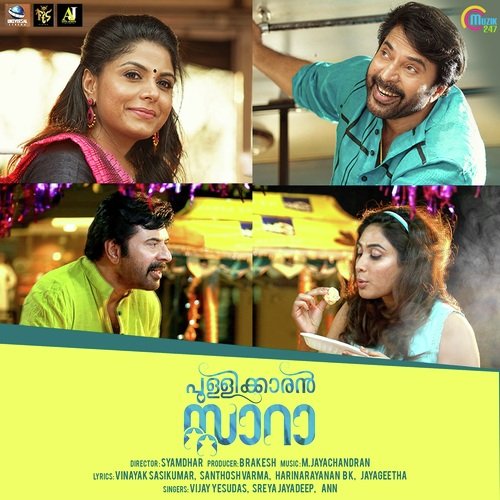 5. Uncle
Another Mammootty movie! Kind of a slow character piece, desperately needs to be rewritten a bit for the Hindi remake. But an interesting idea at the center of it. An old bachelor learns that his friend's daughter is trying to come home from college but her ride fell through. He offers to give her a ride, they get lost, they spend the night on the road. The audience sees how innocent and sweet their time together is, he is protective as you would want and she is eager to here stories of her father as a young man. But because he is unmarried, and unattractive, and sexual (his friends know he has girlfriends), everyone assumes something bad happened. Where is the line in the "uncle" relationship? When do we stop thinking it is safe to leave our young woman alone with a man, when do we stop trusting them and our friends? Can you imagine Shahrukh as the sexy older man who is also moral and good and would never ever see his friend's daughter as anything besides a daughter no matter what society things?
6. Yennai Arindhaal
Oh dear, I actually want you all to watch this movie so I hate to spoil it! I guess I can just give the Shahrukh character description. Our hero is a middle-aged ex-hero police officer who is still connected to the department, but gave up his career to instead dedicate himself to raising an adorable orphaned little girl he became responsible for. Also, he has grey hair. And then he is drawn in for one last case.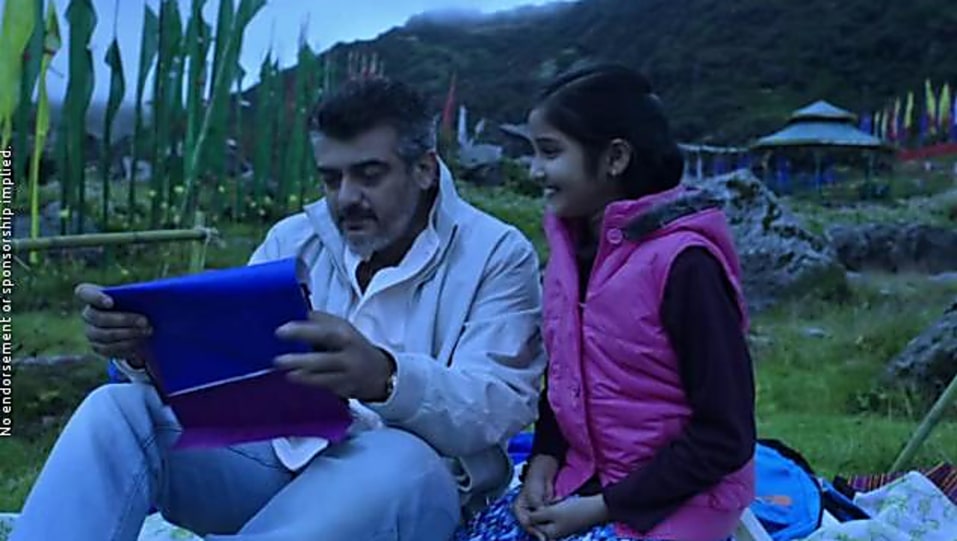 7. Ramante Edenthottam
Our heroine is married with a daughter and her husband is awful. He's not openly abusive, he's a good provider, and he is a great father. But he is always there with a snarky comment any time she starts to feel free, to have fun. They go on a family vacation to a remote jungle resort, it's just the owner and a servant and a few cabins in the woods. The owner is a widowed middle-aged man who is kind and supportive and in this magical time in the woods the wife flourishes. Nothing happens between them, not really, but they start writing letters to each other, and he gives her the confidence to take up her dancing again and eventually leave her husband. Even then they still don't get together, he is happy with his memories of his dead wife and she is happy being free, but they are still important in each other's lives.
8. Mersal
Okay, a silly one. But I want Shahrukh to do a triple role! Also, stop reading now if you like ridiculous over the top masala movies, you should watch this. In the past, a noble village headman arranged for a hospital to be built in his village. And then the evil doctors kill his wife, and then the man to cover it up. His oldest son is adopted and grows up in the city to become a saintly doctor. His younger son is raised by his loyal servant to become an amazing magician and to thirst for revenge. All three roles (village headman, saintly doctor, revenge magician) are played by the same actor, and all three roles have their own love story.
9. Kabali
A very unsilly one that will probably never get made, but wouldn't it be great if it did? Our hero is an older/elderly man who has been in prison for 20 years. He is a gangster, but also a symbol of hope and power for his community. He comes out of jail ready to defend his people and clean up his city. And also wanting answers in the death of his wife and child in the police raid that lead to his arrest. I would LOVE to see SRK playing the angry protective gangster looking after the minority communities of Bombay and answers for the death of his wife. Raees, but angrier and more explicit and also age appropriate. But it's not going to happen.
10. Abhiyum Naanum
Very excited about this one! It's a variation on Father of the Bride. We start with the hero meeting a young father in the park, and then telling him the story of raising his adored only daughter. He and his wife eloped and were thrown out of their families, but for him their little family of 3 was perfect. He fussed and spoiled his daughter while his wife was calm about everything, lots of funny scenes of him freaking out about her being sick or getting into school or whatever while his wife roles her eyes. She was a special little girl, very generous, like ordering her father to give his jacket to a homeless man in need. And after all those years of their perfect little family, now she is marrying a man with a big loud family and he is going to take her away forever, and our hero has to put up with hosting the wedding. Fun twist to the usual story, the young couple (being practical and charity minded) wants a simple ceremony and to save the money for good works. It is the father who is all depressed because he dreamed her whole life of throwing a grand festive wedding for his daughter. And we end back in the present to learn the wedding was two years earlier and she is coming to visit, with her baby.
11. Munthirivallikal Thalirkkumbol
I am less excited about this one, but it could still be fun. A long married couple has forgotten how to connect, and be alive in general. She watches soaps and he drinks with his friends. Then he goes to a college reunion and meets his college sweetheart and remembers when he was young and romantic. He comes home and, at first, tries to have an affair (or at least a regular flirtation with a co-worker). But he is bad at things and keeps getting flustered and making mistakes. And then he sees his wife from a distance one day and suddenly notices how beautiful she still is. He starts using all the romance tips his friends gave him for his affair on his wife, secret phone calls and gifts and things. Their marriage comes back to life and inspires their friends to do the same. Oh, and their kids are happier too.
12. 96
DON'T HATE ME!!!! I know I know, Vijay Sethupathi is perfect and irreplaceable. But imagine if we did replace him. It wouldn't be as good, but it would still be pretty good seeing Shahrukh and Kajol as the high school sweethearts reunited 20 years later for one painful impossible night.
13. Vikram-Vedha
This one was actually rumored to be happening at one point, and that made me so happy! A charming criminal telling the story of his life to a cop over the course of several interrogations until cop and criminal finally understand each other and start working together. Plus, the cop has a sexy strong lawyer wife that he has hot sex with a lot. But who should Shahrukh play? I want him to have hot lawyer sex, but I also want him to have long criminal monologues. It's a problem!!!
14. Mumbai Police
If you have seen this movie, I want Shahrukh in the Prithviraj role. If you have not seen this movie, go watch it and then come back. I'm not giving you ANY plot.
15. Ranam
It's a hyperlink film so there are lots of stories. I really just want to pick out one central story for a remake. Our hero is a criminal to pay off a family debt. He also acts as a loving protector and big brother to his teenage cousin, who is in love with a troubled rich girl at his school. Our hero gets to know the rich girl through his cousin, she develops a crush on him and he is gentle when he rejects her. But then it all goes wrong partly because of his criminal activity and the girl ends up dead. Our hero, tormented by guilt, starts hanging around and observing the girl's devastated mother. Her husband is abusive and a cheater, the hero is there as a helpful stranger when she finally escapes the house. He takes her to his home for safety and they end up falling in love. Without her knowing that he knew her daughter, or that her daughter died because of his actions. Now, THAT'S a conflict I want to see Shahrukh play! Alongside basically any age appropriate actress playing the mother who becomes fearless in her grief and leaps into a new relationship with a stranger.
16. Peranbu
This would be such a dark but interesting role for him. A father who has been working abroad comes home to find his wife gone and himself the only remaining caregiver for his severely disabled teenage daughter. He struggles to build a relationship with her, and then simply struggles, to somehow make the money to pay for a home for them while leaving her alone hours at a time to work, to decide if she would be better in residential care or with him, all of these hard questions. The unexpected ending is when he tries to kill them both (since there is no hope) only for them to be saved by a Hijra who had befriended them and him to realize that answer was right in front of him. He marries the Hijra and she becomes the loving mother and fellow caregiver his daughter needs, and the loving supportive partner he craved. Really interesting story, really interesting Shahrukh role, right?
17. 1: Nenokaddine
Get ready for a plot that will make your head hurt! Our hero is a superstar musician. But he also has a brain disorder, he can't tell the difference between fantasy and reality. And he has a mystery in his past, his parents were killed in front of him as a small child but he can't remember their names or faces or his own name before the orphanage. A young reporter/fan starts following him around and trying to convince him that he needs treatment and has to address his problems. He has a brain disorder, but is also very intelligent, and manages to leave clues for himself and figure out what she is doing. And also that she is doing it out of True Love, he calls in love with his fan. And then uses the same logic to discover that she is the one in danger, not him. The things that really happened, that he didn't imagine, were aimed at her not him. The star becomes the stalker, waiting outside her house and begging to talk to her. Until finally she is convinced and they go together to solve the mystery. I just want to watch Shahrukh playing a super smart orphaned superstar with a brain disorder and a young self-insert fan who is in love with him and who he falls in love with.
If you've seen the movies, or at least based on my descriptions, which would you remake? Remember it doesn't have to be identical at all, just the same general sense of the plot and characters.