Remember I said yesterday I was leaving town but it was for a good reason? I get to go to a gravesite service with my Mom and my Uncle and the minister in a snowstorm at a cemetery by the side of the Mississippi river. Like we're in a graphic novel or something.
Things to talk about!
First, we still don't have a final name for Filmikudhi's puppy (although she and her husband are leaning towards Theodore Waffles Puppersnugs (or "Sir Theo" or "Teddy" for short). Here is a photo of said puppy, think deeply and carefully and make suggestions. I am sticking with "Fuzzy" I think, for obvious reasons.
Second, I'm thinking about doing a group movie watch thing next Friday afternoon, from about 2pm Central Time to 5pm Central Time (that's 3pm Eastern, 1pm Mountain, Noon Pacific, and 8pm Italy time). Twitter is exhausting, so what about just putting up a discussion space on the blog? We can all comment below, including me, and just keep refreshing the page. There will be more of a lag time on the comments appearing than there would be on twitter, but it will also give us a stable archive of what everyone said.
If we do that, what movie? I was leaning comfort food, so Aiyyaa or Khoobsurat or Daawat E Ishq. Or Eega! But Marjaavaan was also suggested to fill that "so bad it's good" make fun of area.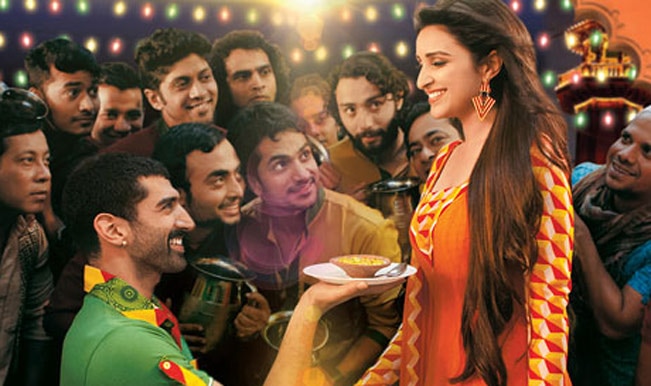 Third, I think my nephew might be a future media studies theorist! He is obsessed with the TV, and look at the way his little hand just wants to grab that remote and start watching things so he can discuss the gender/racial/political issues within them!