When I was putting together the post for last Friday, I ran across a photo of Salman with a puppy.  Which lead me down a bit of a movie-stars-and-puppies rabbit hole.  And what a lovely way to enter the New Years weekend, with a bunch of movie star and puppy photos!
First, the Salman one:
Of course Shahrukh is always so competitive, so he has TWO puppies!
And then Ajay Devgan is too macho for puppies, he has two full grown dogs instead.
Hrithik, on the other hand, refuses to chose between the lover boy and the action star image, and goes for a neutral kitten.  And a remarkably intense expression for a cat photo.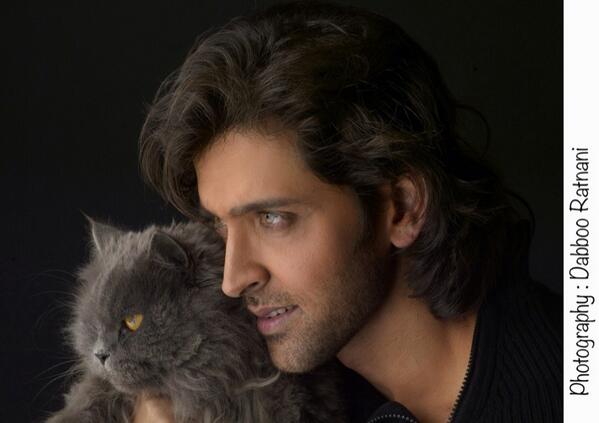 Although he does also have a dog, but a kind of cat-sized dog.
And of course Aamir would have a cat too!  I don't know why I even wasted time looking for dog photos.  He is SUCH a cat person!
Aamir has A LOT of cat photos.
He seems kind of fascinated by the animal.
Akshay Kumar, however, is the only one to actually co-star with a dog (so far as I know).  Including making the rounds of the talk shows together,
and doing joint photo shoots.
UPDATE: T.J Stevens in the comments just reminded me that I forgot Bradman from Dishoom!  And I just found the BEST photo!