I don't know what was up this winter, but everyone I know got sick!  I got sick twice, and like really really sick, not just "a little tickle in the throat" sick.  And among my friends I heard everything from bronchitis to walking pneumonia.  But it is supposed to be over now!  Right?  Because it is officially Spring?  And to celebrate, lets have one last orgy of Vitamin C!
So many different fruit brands in India!  With so many different brand ambassadors!  Even Imran Khan and Parineeti, who I don't think of as the biggest "get" for a brand.
The biggest get, of course, is Shahrukh.  And his Frooti ads are THE GREATEST THING EVER!  So surreal, so hilarious, so occasionally sexy.  I will be scattering them through out this post, so the goodness can be spread.  His mango is very very frooti.
Katrina Kaif's mango is also very fruity, if you like that sort of thing.  I don't understand this photo at all, but it does really make me want a mango, so goal accomplished I guess?
But this ad really really makes me want a mango!  Or else a tight short sleeved t-shirt.  Or really great teased hair.  Or a guy who will look at me with a kind of half smile in his eyes.  I'm not sure, what exactly is it selling?
Amitabh gets in on the mango action too.  But in a dignified grandfatherly way.  That makes me think "oh yes, mangoes are good for me, Bachchan Sir knows best, I should eat more mangoes!"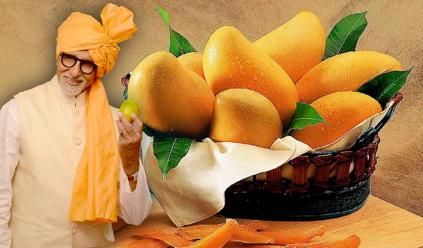 But then Shahrukh reminds me that mango can be fun too!  In an almost deliriously happy way.  Is it possible they put something extra besides mango in his bottle?
Now, maybe because he grows it himself on his farm, Salman seems to have a pretty calm reaction to fruit.  Happy to use it as just a prop to lean on.
Aamir seems slightly intimidated by his fruit.  To be fair, I find that arrangement a little intimidating too.  Where are you supposed to start?
Did you know that tomatoes are technically a fruit?  And also an excellent source of vitamin c?
Okay, I know there are cultural differences and I should respect everybody and all that.  But WHAT IS HAPPENING WITH THIS AD CAMPAIGN????  Akshay is a gangster?  Who is forcing fruit juice on everybody?
And there's a gorilla?  WHY?!?!?!?
Well, at least he hasn't gotten high and made himself a boa out of bottle labels like Shahrukh.  Seriously, what were they drinking at this photo shoot????
Check it out!  Varun and Alia have their own ad campaign!  I had no idea!  I am so proud of them!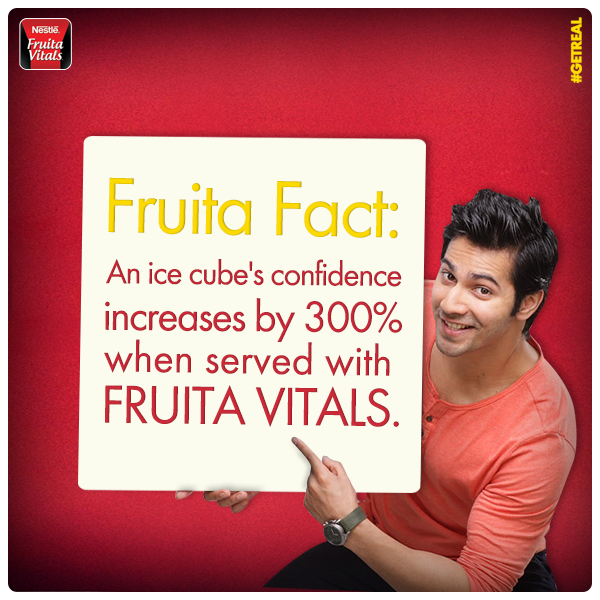 And finally, a sexy one.  Because if a man can't drink a children's fruit drink in a super sensual manner, what is even the point of the advertising profession?
Bonus: I don't normally put in videos in these posts, but this Frooti as is SO STRANGE!!!  At least, I think so.  Can you confirm?  Because it really feels like, although it is supposed to be saying desire for Frooti turns grown men into boys, the message is that it is a whole different kind of desire that is over-powering them.  Which makes the whole children part of it kind of uncomfortable.
Bonus bonus: Yes yes, I know the other Frooti ad is even stranger.