I was going to make this my Sunday post, but I really feel like the Sunday options should be full and in depth sort of things.  Whereas TGIF is more for the "read in 5 minutes, return to whenever you feel down kind of stuff".  And so, inspired by a conversation I had with Filmilibrarian in the comments a couple days ago, "What every movie star would do if you were trapped in an elevator with them for 6 hours".  (oh, and feel free to play along in the comments if you have an alternate idea, or for an actor I missed)
(no actresses, because I realized I would have the same thing for each of them, "ignores you and looks at her phone for 6 hours".  Actresses seem much less likely to risk talking to strangers than actors)
Shahrukh Khan in an elevator: Would give an incredibly entertaining and witty monologue, complete with voices and as much body language as the confined space would allow.  Later, you would realize that you never managed to get a word in edgewise, but you don't even care, because it was so amusing just to watch him.  And then the elevator doors open, you are no longer the only "audience" available to him, he gives some polite brushoff about calling sometime and leaves.  6 months later you get a random phone call "Hey, remember that book I said you should read?  I am sending it over to your house."
Salman Khan in an elevator: Would ask a million questions about your family and your background and everything else going on in your life.  When you start to get overheated around hour 4, he would immediately offer to climb into the vent and hit the manual override switch.  You would return home to realize that a) he never actually talked about himself, just you.  And b) in the time it took you to get home, he has arranged for all your medical bills/tuition payments/mortgage to be paid off.
Aamir Khan in elevator: He starts with a really interesting discussion of how colonialism lead to a corrupt and untrusted bureaucracy which lead to poor building safety inspections which lead to this broken elevator in which we are now.  And then he starts to tear up a little while talking about how the poor of society suffer through this lack of safety standards, and the brave survivor of unimaginable elevator related torments who has founded an NGO to solve this issue.  By this point, you are kind of bored and looking at your phone, which he notices and immediately changes gears to being incredibly energetic and upbeat and suggesting a series of games and challenges to keep you both entertained while you wait for help to arrive.  If you get really bored again, he may be willing to sing "Aati Kya Khandala".  You go home to discover an long and dull email from him with a bunch of links to background academic reading on the elevator crisis, and five elevator disaster videos to watch, and a link to donate money to an NGO for elevator repairs.
Hrithik Roshan in an elevator: At the time, you think he is being incredibly witty and amusing and the hours fly by.  Later, when you arrive home, you get a polite poorly spelled email from him and suddenly you realize that actually he was kind of dull and uninteresting to talk to, but he was just so so handsome that everything felt like it was really really smart.  You delete the email and decide to hold on to the fantasy and ignore the reality.
Saif Ali Khan in an elevator: When you first get on, he just looks at his phone and ignores you.  But when the elevator stops, he sets down the phone and takes on his duty as a Gentlemen of keeping you entertained and distracted.  You have an incredibly erudite discussion of art and literature and history, and he makes you feel incredibly intelligent as well.  And then the elevator is fixed, and he quickly pulls out his phone and goes back to ignoring you, because if he doesn't have to be a gentlemen, he would really rather not talk to the common folk.  But when you get home, you see that he has had one of his staff send you a nice flower arrangement with a card attached, because that is the classy thing to do.
John Abraham in an elevator: He will start talking to you, but after a while he will say "Do you just want me to take my shirt off?"  And then he will smile and pose and do push-ups while you applaud.
Ranbir Kapoor in an elevator:  He will be a little shy and awkward for the first hour or so, and then he will get really really intense and deep about his art and his innermost fears and personal history.  But only so long as you just listen and nod along, if you try to ask any specific questions or guide the conversation, he will shut right down.  By the time the elevator starts working again, he has invited you on a getaway to Goa next month and hugs you and says you are his best friend forever and he will never forget you.  And then you get home to an email with details of the Goa trip from Ayan, who he is making organize everything.
Ranveer Singh in an elevator:  So much enthusiasm!  It's almost scary.  And definitely feels fake.  But about hour 2 you start to kind of enjoy it, and by hour 4 the energy is contagious and you are jumping and shouting just as much as he is.  By hour 6, when you are finally rescued, you are holding each other and jumping up and down, you've traded clothes, and done each other's hair, and the rescuers want you to get a psychiatric assessment before releasing you.  You finally say good-bye with many tears and hugs, and then as you ride home you start to think "What just happened?"  And then the texts start popping up on your phone, one every minute, "What's up?" "Saw this dog and thought of you"  "Did you see the dog picture?" "Found another picture of a dog" "Should I do my hair like this?"  You mark his number as blocked on your phone and make a mental note to cancel your Facebook profile before he can "Friend" you.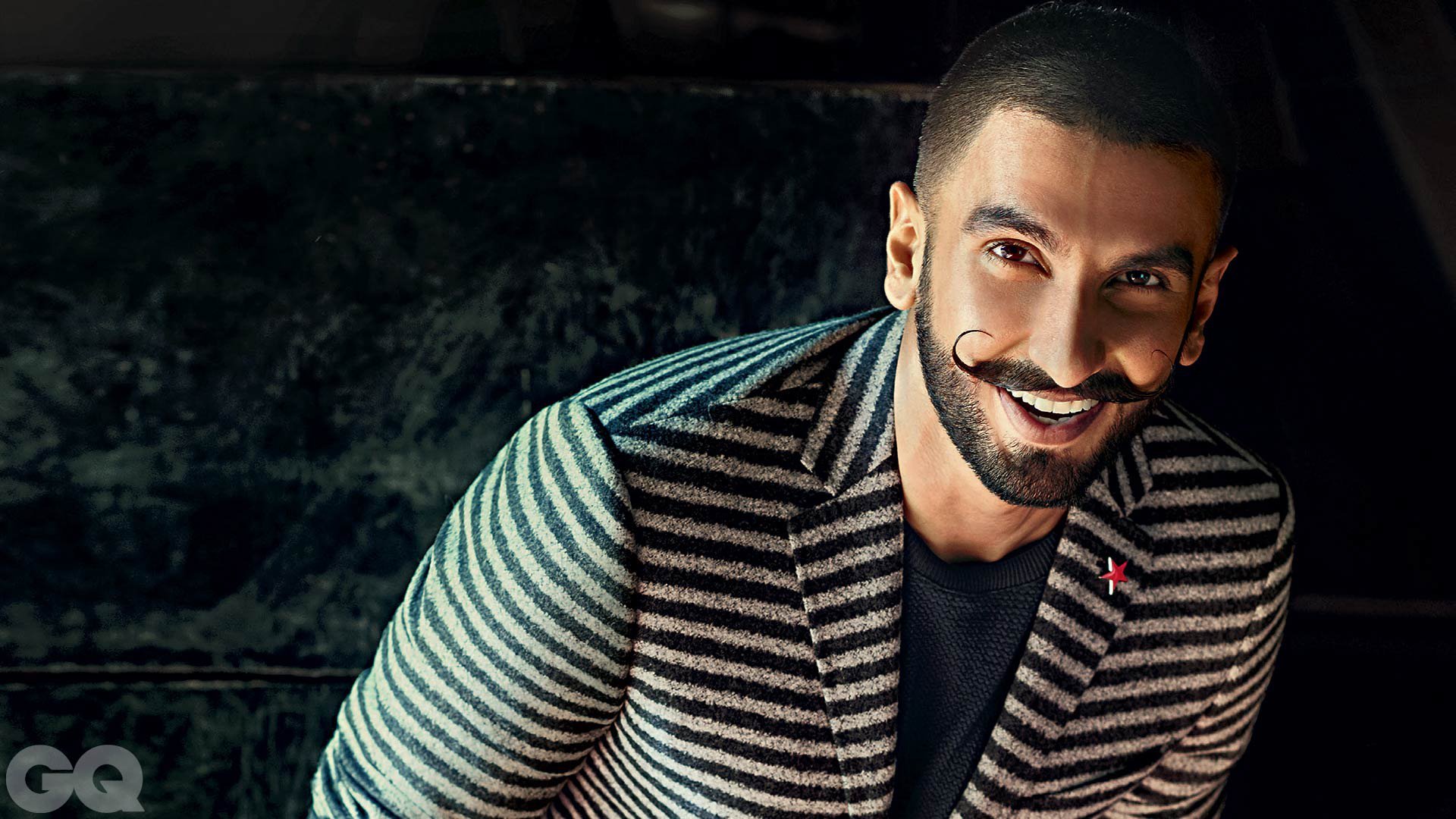 Abhishek Bachchan in an elevator:  Really kind of stiff and dignified at first.  Lot's of small talk and superficial conversation about "I wonder how long until this is fixed?"  But then about hour 2 you say something that makes him laugh and he starts to loosen up.  By hour 4 he is making goofy faces and telling cute stories about Aaradha.  When the rescuers arrive, he suddenly gets dignified again, smoothly taking control and dealing with them, and getting both of you out of the building and into his highly secure car, which he takes to drop you off at your house, waiting until he is sure you are inside.  6 months later, a beautiful hand-calligraphed invitation arrives for the next large Bachchan social event, a Diwali or Holi or Birthday party.  Abhishek greets you in the receiving line very properly, and introduces you to everyone else in the family, but it is all very formal and you don't really get to see the "real" Abhishek ever again.
Anil Kapoor in an elevator: He is DE-LIGHTED!  There is nothing he would rather do than spend 6 hours in an elevator with you!  He is fascinated by everything you have to say, this is the greatest conversation in the history of the world!  At the end of 6 hours, you finally exit the elevator feeling like you have more energy and optimism than ever before in your life.  You go home and clean your entire apartment and then finally finish that novel you've been planning.  A year later, your novel is released on a small press, and out of the blue without you asking or any interaction between you since the elevator, Anil tweets "saw this wonderful novel by my close close friend!  BRILLIANT!!!"
Okay, I'm exhausted, and I know I'm missing some people.  Feel free to fill in the comments with ones I am missing and what you think they would be like.
Or you can just comment as to who you would most like to be trapped with.  I think I might prefer Anil?