Well, Karan Johar is tweeting about it, so that means it must be news.  Fine!  I will talk about the new Jagga Jasoos trailer!  And then as a reward for my good behavior, I will talk about the trailers I actually like.
I don't have subtitles, but I don't think I really need them.  Ranbir has a stutter and can only cure it by singing (twee twee twee twee twee!  If you want to see a stutter used as a good plot device, check out Su…Su…Sudhi Vathmeekan or Kaminey).
(Much better)
Ranbir finds evidence that his father, long thought dead, is alive.  Katrina comes to the small cutesy-wootsy mountain town where Ranbir is in school, Ranbir has a crush on her and hides her in his school.  They escape together.  Katrina is "adorkable".  You know, super sexy clothes, flattering haircut and make-up, but with glasses and a flat affect so she's "awkward".
(Actually awkward.  Kajol, you break my heart!!!!)
Other people sometimes sing dialogue as well, because apparently Anurag Basu just re-watched Umbrellas of Cherbourg and thinks he can do it better.
(I know this isn't Umbrellas of Cherbourg, but this one has Gene Kelly!  It's better!)
Oh, and Ranbir's hair is apparently like that on purpose.  That alone is enough for me to want to throw something at the screen.
And yet, shockingly, this is not the upcoming movie which makes me most frustrated!  That would be Partition 1947/Viceroy's House.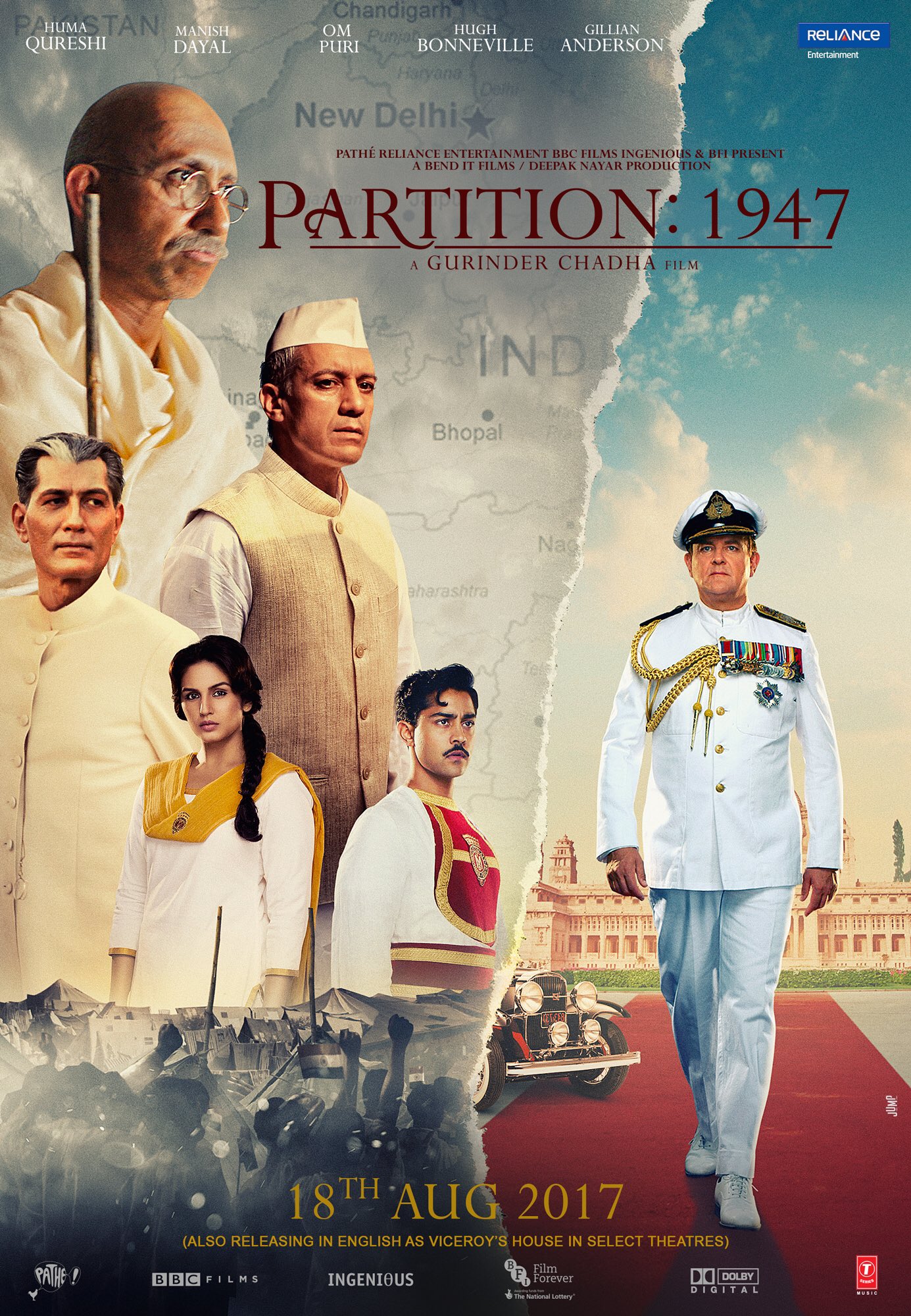 Yet another movie that packages history as a kind of virtual reality experience.  Like entering a video game.  There is the servant who gives you a bit of backstory you need, the exciting street scene you have to escape, the fun-to-explore elaborate settings.  You come out of it thinking "I know everything about Partition!  There was the Muslim League and Jinnah and Nehru and Mountbatten And people wore really pretty costumes."  But you don't actually know anything about Partition.  You know how I know that?
If you come out of a historical film thinking "I know this and that and the other thing…..I wish I lived back then, it was so romantic!", then you know nothing.  History is about thanking your lucky stars you DON'T live back then.  And a filmmaker who manages to both romanticize the past so that we want to live then, and load you down with facts and names and so on so that you think you have learned something, is being disrespectful to the real history.  Jodha-Akbar, say, was super romantic.  But we knew that, right?  You came out of it aware that there was a tiny pinch of facts, and it was mostly a romance.  It's not tricking you into thinking you have learned something.
(We are all aware that there is no historical basis for Akbar looking super hot without a shirt, right?)
So I would say, instead of watching this movie, watch Gadar: Ek Prem Katha.  It doesn't give you the big picture, but it gives you the visceral feel of it, what it really meant on the level of human tragedy, not on the level of "ooo, look at the pretty costumes!"
Moving on, the movies I am actually kind of looking forward to watching!  Mom, again.  I have to say, things are not looking good for poor Unknown Actress who plays the daughter.  This new trailer doesn't really add much "plot", it just layers on more "Sridevi is driven mad by vengeance" stuff.  I'm leaning towards either cult or gang rape for the thing that happened for which she wants vengeance.  Either way, I am way more interested in the visuals and performances (and songs!  Rahman!) than I am for Jagga Jasoos.  And feel like the message will probably be way more relevant than whatever half-baked thing Partition: 1947 comes up with.
Oh, and then for just cleansing fun, Mubarakan!  It's not going to be a very good movie, it's not going to make much money, but sometimes you just want to turn your brain of and enjoy yourself.