This is just because I have been watching Cheers and now I can't get the idea of a remake out of my head.  So I had to dig up a few more TV show options as well, just to round out the post.  Feel free to give me suggestions in the comments for more I could use if I missed your favorite!  Especially since my TV taste trends towards the classic.
Cheers
First, in case you somehow never saw it, the original plot from the series:
Diane Chambers, a pretentious grad student, goes to a Boston bar with her professor/fiance the night they are planning to elope.  Only, he ends up leaving her there and going back to his ex-wife.  The bar is run by Sam Malone, a former athlete and a former alcoholic, who is a bit insensitive and a bit of a ladies man.  Out of pity, he hires Diane to be the barmaid at the bar.  Also working at the bar is another barmaid, Carla, lower class and loud with a bunch of kids and a deep platonic affection for Sam and vice versa.  And "Coach", the heart and soul of the bar, a really sweet old man with memory problems who Sam hired because he loves him from back in his old days as his coach.  Sam and Diane fight for a year, constantly having different opinions on the happenings at the bar.  Finally, at the end of the year in the midst of another fight, they kiss each other and are in love.  They start a relationship that goes from perfect and happy, to fighting constantly, until there is a big break-up.  Diane starts dating another man, Frasier, while Sam goes back to drinking.  Diane returns to the bar to save him from drinking but continues to date Frasier.  There is another period of fighting between the two, until Diane leaves to marry Frasier, only to stop the wedding at the last minute.  She returns to the bar again, but Sam resists taking her back.  Until she wins him over, he proposes, and they plan a wedding.

And then other stuff happens for the next 6 seasons of the show, but I am going to skip that.
The one that inspired this post!  When I realized the perfect casting was staring me in the face.  Obviously, Ranveer and Dips!  Ranveer in the crazy energy and flirtation and everything from Befikre, opposite Dips with all the uptight intellectualism from Piku.
(Odd movie, perfect Ranveer performance)
As I see it, Ranveer runs a bar in Delhi, is a very Punjabi type of guy.  Dips is a Tamilian, very educated and proper and everything.  In Delhi for school, falls in love with her professor (Randeep Hooda?), and then is dumped at the bar.  She is too embarrassed to go home to Chennai, and can't go back to school, so she takes the bar job out of desperation.  Kalki Koechlin plays Carla, a tough Punjabi girl with a lousy ex-husband that she threw out of her house and a bunch of kids.  Coach, boy that's hard!  Boman Irani I guess?
Dips and Ranveer fight through a month, the time she needs to pretend she is still finishing school before she can go home to her family, and then on her last night, during her farewell party, she and Ranveer get into another fight, he ends up picking her up and carrying her into his office to finish the fight, they keep yelling and then somehow end up kissing each other.  INTERVAL
(I feel like this woman fighting with the Befikre guy and then kissing would be really really hot)
In the second half, they are now in love and all goopy eyed at each other.  Kalki hates it, Boman things it's sweet.  But after a brief love song, they start fighting again right away.  They come together to help Kalki when she gives birth (again), but then the fights start up immediately.  Until finally Dips has enough and storms out, declaring she is going to take the new scholarship she has been offered and is going back to school!  After a sad song with Ranveer going back to drinking and being miserable, Boman tracks down Dips and begs her to come back.  She finally agrees, to save Ranveer, although she will only work part time since she is still in school.  She and Boman lie to Ranveer that she needs the job to help pay her tuition, so he takes her back.  But he doesn't realize that she has started a new relationship with a fellow student……Ranbir Kapoor!
Ranveer learns they are together and is determined to break them up.  At first he plays a series of tricks on them, but finally comes around once he becomes friends with Ranbir.  At the day of the wedding, he and Dips have another big fight, she says horrible things about how he is just an idiot that she was killing time with and never really liked, he storms out, and only then does she realize she loves him and calls off the wedding.  She returns to the bar and tries to make amends, he won't listen to her.  Until Boman suddenly grabs his heart and falls over.  They forget their petty fight in shared grief, and sleep together again, but don't really talk about what it means.
After the funeral, Dips and Ranveer and Kalki are sitting around together, feeling sad, when Varun Dhawan bursts in.  He is Boman's old friend and penpal, he just heard what happened, he is so sad.  And he recognizes everyone, "Kalki, and Ranveer, and Mrs. Ranveer".  Dips is a little surprised, but Ranveer leaps in and grabs her around the shoulders and says "that's right, this is my wife."
So, thoughts?  Casting good?
Diane: Deepika
Sam: Ranveer Singh
Frasier: Ranbir Kapoor
Carla: Kalki Koechline
Coach: Boman Irani (or Anupam Kher? Or Amitji?)
Woody: Varun Dhawan
Dick Van Dyke
In case you've never seen the show
Rob and Laura Petrie are a peppy young couple with an adorable son.  Rob works as a writer for a TV comedy show starring Alan Brady (an egotistical creep), along with Buddy (a fast talking older funny guy) and Sally (an older woman who makes fun of her dating life a lot).  At home, Laura's best friend is Millie next door, and Rob's is Millie's husband Jerry.  And then hijinks ensue.
Hmm.  I think I would want to expand one episode.  The one where Rob and Laura realize they may not be legally married, because Laura lied about her age on their marriage license.  I'd start in the present day, Rob (Aditya Roy Kapoor) is rushing around to get ready for work with the help of Laura (Parineeti Chopra).  He gets off eventually, late, and arrives at work to see Buddy (Anupam Kher) and Sally (Farah Khan) covering for him with Alan Brady (Boman Irani).  They have rapid fire comedy with lots of one liners for a bit, then the talk shifts to marriage, Anupam Kher making fun of his wife and Farah Khan asking how Parineeti got Aditya to propose.  And, Flashback!
Parineeti was part of a dance team in the movies.  They were filming a song at Aditya's college, and he got a crush on her right away.  But he was shy about talking to her, there was a lot of back and forth, finally he ended up volunteering to replace a male dancer who dropped out so she would have to teach him the routines.  While they are filming the song, Aditya gets carried away and kisses Parineeti.  She is fine with it, kind of giggly and happy, until the director announces he thinks it is cute and is keeping it in the film.  Then she bursts into tears because her parents are going to see this movie and see her kissing some man and be all upset and so on.  Aditya asks if there is anything he can do, and she says "marry me?"
(Yes, I am now a convert to the two of them together)
Back in the present, Anupam and Farah both think this is a super cute story.  But meanwhile back home, Parineeti is talking with her best friend from next door Sayani Gupta, who is complaining about her husband Kunaal Roy Kapoor and how unromantic he is, even his proposal!  She asks Parineeti how Aditya proposed, and Parineeti tells her version.  She ran away from home to join the movies and her parents kept calling and emailing and trying to get her to go back.  Finally, her big brother Arbaaz Khan showed up and gave her an ultimatum, either she came home of her own accord after this shoot was over, or he was going to drag her back.  And the next day, she saw Aditya walking across campus and fell in love at first sight.  She managed to trip her dancing partner and give him a sprained ankle, then arranged for Aditya to be suggested as a substitute. She knew he loved her once he started dancing with her, but he still wasn't saying anything and she had a deadline!  She kissed him while the camera's were rolling.  She thought for sure he would propose then, but instead he apologized!  It wasn't until she started to cry that he proposed.
That night at a dinner party, the two versions are told next to each other, and there is much hilarity as they realize what a different version of the romance each has.  But later that night as they are getting ready for bed, Aditya asks why she was worried about her brother anyway, wasn't she 18 and could do whatever she wanted?  At which point Parineeti admits she was only 17.  And Aditya slowly has a freak out as he realizes that that means they aren't legally married!!!!  INTERVAL
Second half, hilarity ensues as they have to lie to everyone they know to cover as they plan to go away for the weekend, quickly get married again, and then come home.  Sayani Gupta and Kunaal have to watch their son, Anupam and Farah have to cover at work.  Anupam and Farah think that Aditya is having an affair, Sayani and Kunaal think Parineeti is.  The finally compare notes and decide that Parineeti is the one having the affair (since she mentioned "guilt" and "lies") and Aditya is following her and planning to have it out with her (since he mentioned "setting things right" and "doing what I should have done years ago").  Meanwhile Aditya and Parineeti are having their own troubles, embarrassed about getting a hotel room together without being "married", dealing with the leers and jokes at the registrar office, suddenly being uncomfortable with each other.  They have a cute honeymoon song the first night in the hotel when Aditya points out that they are having an affair now, not two boring married people any more.  But they get back to humorous difficulties the next day.  Finally, at the registrar office, it all comes to a head when the 4 friends burst in, with the child, hilarity ensues all around.  The misunderstandings are cleared up, but Parineeti still doesn't want to be married.  She bursts into tears at the last minute and runs out.  Aditya follows her, and she admits that she was never really happy with the registrar marriage, she wanted a big ridiculous wedding her whole life, and now she just can't face getting married in a dull office one more time.  She loves Aditya so much, so much more now than she ever thought possible 10 years ago, and she wants the whole world to know.  Aditya, of course, says that she should have the exact wedding she wants.
Happy ending song!  Massive wedding, big song, kid and friends all there as well as Parineeti's family (including brother Arbaaz finally giving his blessing).
(Like this)
So, thoughts?  Casting?
Rob Petrie: Aditya Roy Kapoor (Or Ranveer again?  Saif maybe?  Arjun Kapoor? I just don't know)
Laura Petrie: Parineeti Chopra (Or Alia Bhatt?  Sonam Kapoor maybe?)
Buddy: Anupam Kher (Or Paresh Rawal?  Or Johnn Lever?)
Sally: Farah Khan (Or Ratna Pathak?  Or Juhi Chawla?  Or Tabu?)
Millie: Sayani Gupta (Or Kalki? Or Lisa Haydon?)
Larry: Kunaal Roy Kapur (Or Uday Chopra?  Or Jimmy Shergill?)
Law and Order
In case you have never seen it:
"In the criminal justice system, the people are represented by two separate yet equally important groups.  The police who investigate crimes and the district attorneys who prosecute the offenders.  These are their stories."

That's the general idea, but the reason I turned in was for the very slow burning relationship drama between the police and the district attorneys.  In the best years, the police were made up of Lt. Van Buren, an older tough female cop, and Lennie Briscoe, a wry seen it all cop, and his partner, cocky ladies man Mike Logan.  The District Attorney was wise old Adam Schiff, and the chief assistant district attorney is fiery Jack McCoy assisted by one of a rotating cast of smart young female lawyers.  Occasionally police psychiatrist Olivet would also get involved.

There was a background romance indicated between Jack McCoy and his assistant.  Possibly also Mike Logan and psychiatrist Olivet.  Logan and Briscoe initially didn't have much use for each other but slowly came to respect each other and love each other.  Jack reveres his boss Adam Schiff but occasionally goes against his orders in his pursuit of justice.  Lt. Van Buren, as a woman, has a hard time winning over Logan and McCoy, but in the end they are totally loyal to her, ready to go up against the rest of the precinct to defend her.
So, in my Indian movie remake, I'd move it to Bombay instead of New York City.  I'd want one of those twisty troubles-of-the-rich-and-famous plots.  Heck, let's just take the Sheena Bora story from real life!  Logan (Ranveer Singh) and Briscoe (Naseeruddin Shah) are called in when a man (Nawazuddin Siddiqui) is arrested on a weapon's charge and suddenly starts talking about murder.  They ask advice from their boss Lt. Van Buren (Ratna Pathak).  She suggests they investigate and see if the story holds up.  They reluctantly agree, since they don't really respect her right now.
To get the body recovered from where it was found in the forest district, they bring in the district attorney (or whatever that position is in India).  They ask for help first from Anushka, the tough new young female lawyer, she gets them the paperwork and stuff to have the body brought to Bombay where it is identified as Sheena Bora and they get the go ahead to bring in Indrani Mukherjee (Sheeba Chhada).  Only they are interrupted in the middle because her husband Peter Mukherjee (Jackie Shroff) uses his connections and calls up the head prosecutor, Amitabh Bachchan.  He gets yelled at by a disappointed Jack McCoy (Shahrukh Khan) who can't believe he backed down.  Amitabh yells back and explains that they have to move slowly and carefully in this case, Anushka needs to be working with the police every step of the way to make sure it will hold up in court.
(Definitely can pull of the tough woman happy in a man's world kind of thing)
The 5 of them, Ratna Pathak and Ranveer and Naseerji and Anushka and Shahrukh all work together to solve the case, and slowly their relationships strengthen in the background.  Ratna's wisdom in her orders becomes more and more clear to Ranveer and Naseerji.  Ranveer and Naseerji start to respect each other as they share personal stories, Naseer learns that Ranveer had a sad love affair in his past, Ranveer learns that Naseer is divorced and a recovering alcoholic and is man enough to take responsibility for both those things.  Anushka at first thinks Shahrukh is a dirty flirty old man, then comes to hero worship him a little as she sees how good he is at his job and how dedicated, and then starts to stand up to him a little as she begins to disagree with how he does things.
As the truth begins to come out, that Sheena (Alia in flashback) was killed by her own mother and no one believed her boyfriend/stepbrother (Varun in present day, broken by grief) who loved her and suspected what happened all along, Ranveer has a hard time handling it.  They are consulting with a psychiatrist to try to understand Sheeba's motives, Deepika, and Ranveer goes to her after hours to try to talk out his feelings, and they end up kissing each other, before they both back away with fear that they have crossed a professional line.
Finally, there is a long court battle.  At the end, they lose, Sheeba gets off (that hasn't happened yet, but it feels like it might, and anyway those are always the most memorable L&O episodes), and Amitabh offers to buy everyone drinks at the bar around the corner.  Ratna goes home to her loving husband Pankuj Kapoor.  Naseeruddin goes home to his dog and his lonely apartment.  Anushka and Shahrukh find themselves going home together, he admits he was wrong to push so hard, and she admits that she learned more from working with him than in her whole time at law school.  He admits that maybe he has a hard time when she challenges him because he knows she is the smartest person he has ever worked with.  She says he will be sorry that she is handing in her resignation.  Shahrukh is surprised, Anushka smiles and kisses him and says "I don't believe in mixing professional with personal".
And finally, Ranveer, sad and lonely in the bar.  Deepika walks in and sits next to him and says "Naseer called me.  He thought maybe you would want some company".  Ranveer says "I don't need a psychiatrist".  Dips reaches out and takes his hand and says "I'm not offering as a psychiatrist.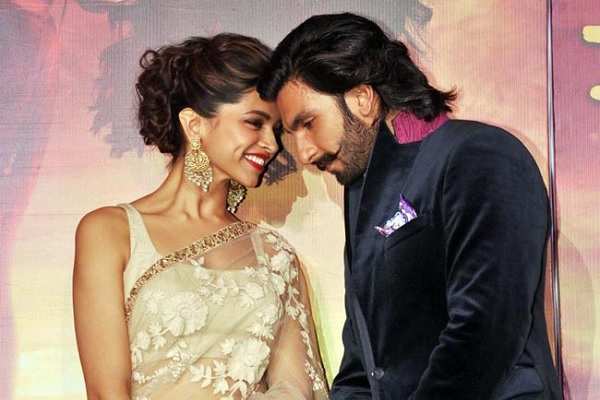 Cast:
Lt. Van Buren: Ratna Pathak (Or Kirron Kher?  Madhuri? Kajol?)
Mike Logan: Ranveer Singh (Or Varun Dhawan? John Abraham maybe?)
Lennie Briscoe: Naseeruddin Shah (Or Aamir Khan maybe? Or Sanjay Dutt?)
Adam Schiff: Amitabh Bachchan (No other possible option)
Jack McCoy: Shahrukh Khan (or maybe Aamir?)
Female ADA: Anushka Sharma (maybe Dips, but it really feels like an Anushka role)
Sheena Bora in flashback cameo: Alia (or maybe Parineeti? Someone very young and fresh and fragile looking)
Indrani Mukherjea: Sheeba Chadha (she's perfect, always)
Rahul Mukherjea/Sheena's grieving boyfriend: Varun Dhawan (or maybe Siddharth? Again, someone young and fresh looking)
Well, that was totally self-indulgent!!!!  Hopefully some of you know at least some of these TV shows and are interested in the remakes.
Which shows, if any, did you actually know?
Which one would you want to make if we could only make one?
What TV show did I not mention that you would like to make into a Hindi film?