Oh boy, lots of interesting movies to talk about today!  None of which are actually out there in the world yet, but that doesn't mean we can't talk about them
Kick 2
Salman announced today that Kick 2 will release at Christmas 2019.  This makes me nervous.  Who saves a date a year and a half in advance?  And for Kick 2, a sequel to a so-so hit?  Directed by Sajid Nadiawala who is workman-like, but not brilliant or big budget?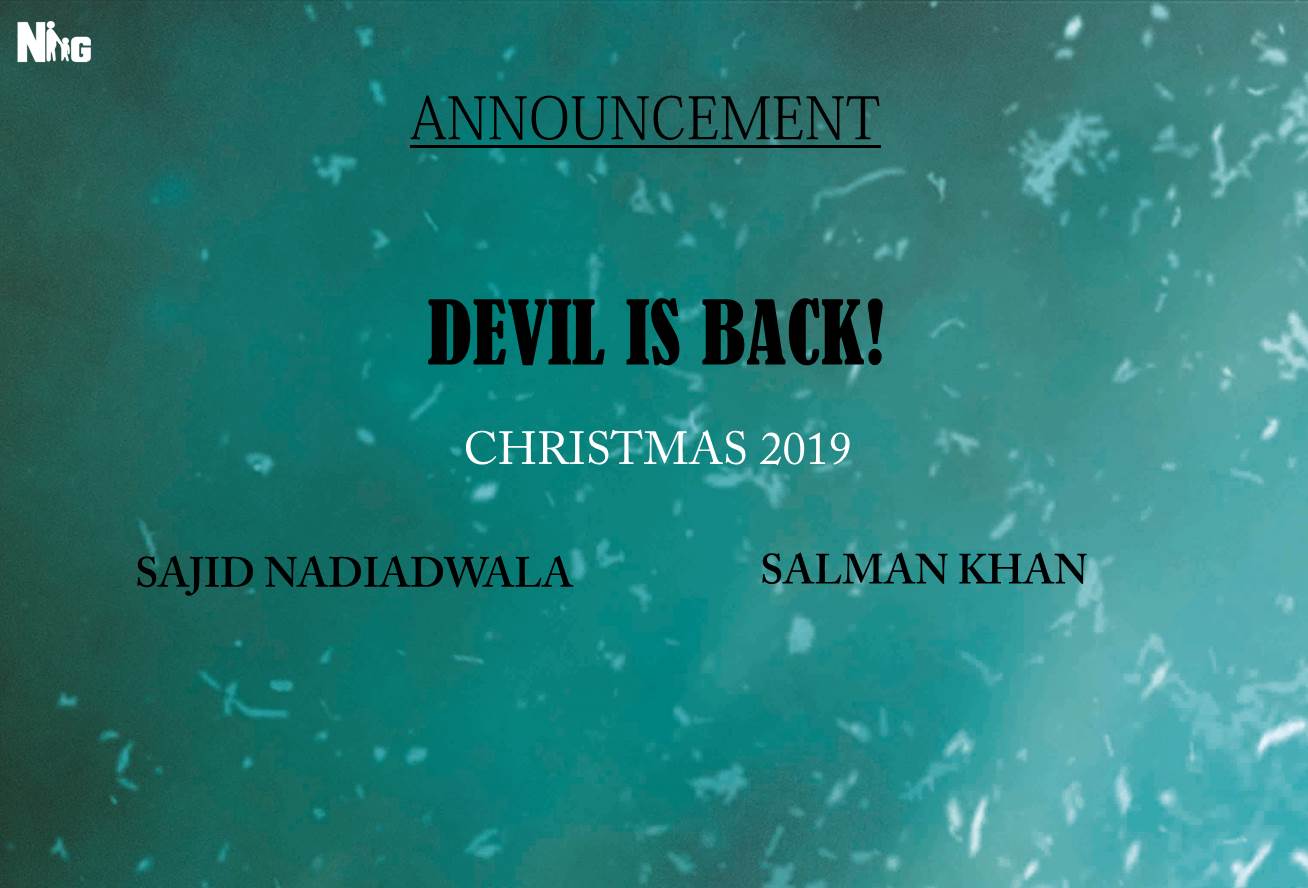 Oh well, maybe they will film in Poland again, which will give Angie a little thrill.
Ek Villain 2 and Aditya Roy Kapur
I just ran across the poster of Aashiqui 2 with the jacket thing, which made me start thinking about Aditya and why he isn't the star he could be.  Which made me look him up, and yaaaaaaaaaaaay!  He might be working with Mohit Suri again in Ek Villain 2!
Mohit Suri is of course the master of turgid romance, which is a good genre for Aditya's kind of handsome-but-sensitive looks, and he has shown that he is good at drawing out crowd-pleasing performances from Aditya.  I also think Ek Villain might be a good franchise for Aditya.  He could definitely sell the "troubled soul who goes dark to fight an even more troubled soul" kind of character.  Either a straight up sequel to the original, in which our gang enforcer turned good husband turned vengeance seeker turned stable happy soul falls in love again and has more action scenes, or a sort of mood-sequel with a different kind of story that still involves the same sort of hero.
3 Storeys Trailer
Trailer for this came out today, and I am really interested.  And also very confused.  It's probably just because I watched it without coffee, but I totally lost track of all the plots and characters.  Please help me follow this in the comments!
I think part of it might be purposefully confusing.  I strongly suspect that the "twist" will turn out to be that all 3 stories take place in different time periods.  There is a faint in that direction with Sharman Joshi showing up at the end be-mustached.  And it's brilliant casting in that case, because Sharman has that kind of face which always looks so innocent and young that you can still believe him as a 20-something even now.
What is exciting about this trailer is that it seems to be part of the sort of re-birth of the parallel cinema that is happening right now.  Semi-mainstream actors, semi-mainstream release (if the trailer made it to my twitter feed, it's in the mainstream), but the kind of small story and film that the big stars and big studios aren't making.
Pari Trailer
My first reaction to this is just to laugh at the idea of Anushka playing a sweet funny ghost in Phillauri and then immediately following it up with playing a scary crazy ghost.  But it also looks like a decent horror movie.  I'm not excited myself, because I don't like horror, but I am excited at the idea of Anushka producing such a variety of films.
So far her production company has made tough action thriller, a sweet small supernatural romance, and now a horror film.  All of them starring Anushka.  She is not looking to be type cast, and she isn't looking for her production house to be type cast.  She is looking to build a wide-range of options for the audience and for her own star persona, mixed with smaller parts in big mainstream films that keep her name powerful and valuable.  In fact, she is the most savvy star-producer out there, yes even smarter than Shahrukh.  No need to throw away her money on the big film co-productions, work in them and take the paycheck, and then build your own small business on the side.
Essentially it is the film version of the salary worker who runs a small business on evenings and weekends.  It's a nice fallback extra income, hopefully it will some day turn into a full time job, or perhaps allow you to retire from your salaried position a few years early.  But you aren't going to throw everything into it all at once and risk losing everything all at once either.
Oh, and also, the sort of slightly mottled look to the skin is legitimately disturbing.  I love that they didn't go over the top with prosthetics or anything, let Anushka's acting and the directing carry the scares.