I put up a post a week or so back asking if I should celebrate this year, and the answer was a resounding "you do whatever makes you happy".  So, okay!  I will!
I'll indulge myself and put up a Shahrukh post every day, but I'm not going to kill myself coming up with original ideas and new content and long lists and stuff.  It will just be whatever I feel like.
But I am going to do some new Shahrukh reviews.  And I am going to tell you the dates in advance, so you can watch (or rewatch) the films, and be prepared to discuss them:
10/3: Koyla
10/10: Chak De India
10/17: Yes Boss
10/24: Jab Tak Hain Jaan
10/31: Kabhi Khushi Kabhi Gham
If you like Shahrukh, you can enjoy my fun little posts with me and share your own cute pictures or discussion ideas or whatever in the comments.  If you don't like Shahrukh, you can ignore them because there is plenty of other content that will still be published.  And if you just want me to be happy, well, I will be!  I love Shahrukh month.  Gives me time to ramp up to my celebration of Shahrukh Day.  This year, I am thinking maybe a layer cake and Jab Harry Met Sejal.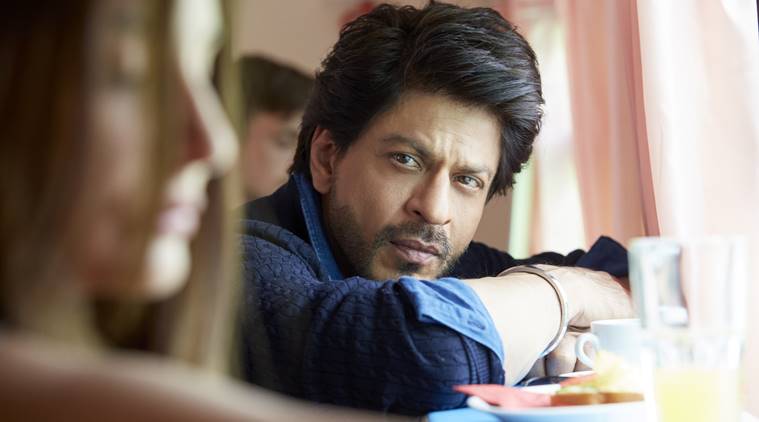 (does this face say "I want a layer cake" or does it say "I want cupcakes"?  Oh!  Or maybe PIE!!!!)