I don't have a super lot to say about any of these stories, but maybe you will? Anyway, they are worth repeating.
Salman Works Hard, Works Out
I am still nervous about Bharat. Latest story is that Salman has moved into Filmcity until it finishes so he can always be available. Only, that could also be read as "It is so hard to get Salman to set, we had to move him onto the lot". Oh, and he has already signed his next film, also produced by his brother-in-law, also a Korean remake, not very outside of his comfort zone sounding. (story here and here)
Two things that leap out at me from the newest Bharat story. First, the Filmcity move is because it was hard for Salman to get to set on time because of traffic. Really???? Because Amitabh always manages it! I think "traffic" should really read "because he is a star and doesn't bother to get to set on time". Oh, and he is working hard to prepare for the role, means he is working out a lot. Because he is trying to slim down so he can play an 18 year old. Salman, honey, I think it is time to accept that no matter how much you work out, you cannot TRAVEL BACK IN TIME. 52 to 18 does not compute!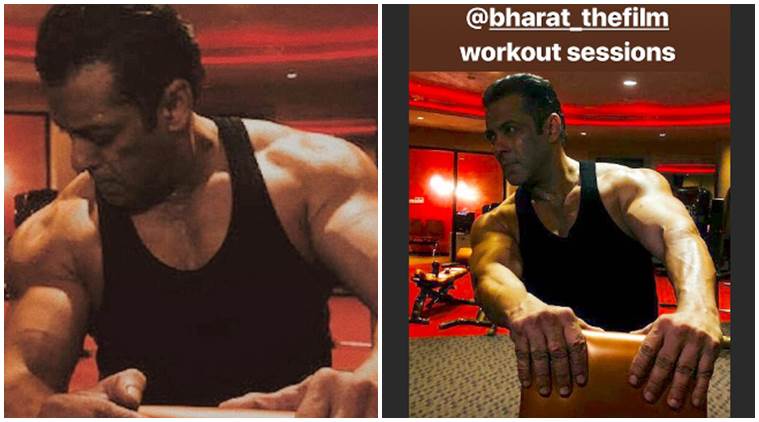 And his next film sound similarly delusional. Produced by his family, so he can do whatever, and another Korean remake, of a movie called "Veteran" about an experienced cop who finds his nemesis in a rich man criminal. This doesn't sound exactly outside of Salman's comfort zone, yet another hero cop film, despite all the physical things that make it hard for him to play hero cops any more. Oh, come to think of it, maybe this is Dabangg 3!!!! They are just stealing a plot from Korea and grafting it on to the existing series.
Akshay Kumar Intruder
Well, this is kind of sad. A fan tried to break into Akshay's apartment, was promptly stopped by security and arrested. I'm not gonna say he shouldn't have been stopped and arrested (Akshay does have kids, after all, they don't need strangers wandering into their bedrooms), but it is kind of sad all the same, considering all those nice stories of fans who were welcomed in and helped by stars (story here).
I hope we get more details at some point, but right now it sounds like the usual fan odyssey, he traveled to Bombay to meet Akshay, found out his address, loitered outside, and then (and here is where it changes) decided to try to break into the house. He shouldn't have done that. But it's kind of sad, considering all the many fans who travel and wait and hope, that he failed by going just a little bit too far than the rest.
Rohit Shetty and Farah Khan Together!!!!
I am super pumped about this! I think the problem with Farah's last few films has been that she needs a second opinion, some kind of control on the wheel. And Rohit Shetty is PERFECT. I don't want to see Farah bending under Adi or Karan, for instance, they can't understand or do what she does. But Rohit Shetty? He gets it. (story here)
Come to think of it, Farah came before Rohit. He made a straight mystery film, and then a straight comedy, and didn't think to combine those two genres until after Farah released Main Hoon Na. Farah was also the one to first talk about wanting to make a straight "entertainer", wanting to do a throwback to the 70s films with the kitsch and goofs. Rohit obviously is his own thing, but he and Farah really came up together with this new kind of genre.
Anyway, I'm pumped! Farah gets to have some kind of support and collaboration, without losing her specific voice.