Nothing super duper interesting here, just stories that are continuations of other stories, or else rumors of things that won't happen. But it's Monday, we need things to talk about!
Harshwardhan Rane is in a Superhero Thing That Won't Happen
I am only reporting this because I know Harsh has his fans here. The movie itself, I don't care and I don't think it is happening. The plan is a 7 film franchise on 7 heroes from the Puranas, the Chiranjeevis. That sounds very expensive, elaborate, and long. And also like something someone would announce as Avengers is making money in theaters in order to try to ride that media wave. (story here)
The producers are people I've never heard of, and this big of a concept needs lots and lots of cash, which means backers will want proven producers. Or else a proven star, and Harsh (much though we love him) is not that. This is why there is "nepotism" and a star system. Karan took a chance on 2 unproven actresses in SOTY2 because he has the money and power to make it happen. You need one powerful producer to really believe in you, otherwise it is difficult to get your foot in the door, no one wants to fund an unknown. And when you make Brahmastra, you cast Ranbir and Alia because it is a super expense 3 film series and you need something the backers are going to believe in. Casting a solid star in the lead lets you take risks everywhere else. Risking an unknown in the lead means you can't take risks anywhere else.
Kangana and the Media Try to Start Feuds That Won't Happen
On the one hand, Kangana/Rangoli lashed out at Richa Chaddha on twitter after Richa said in an interview that she prefers to speak to people face to face when she has problems (read as a comment on her current co-star Kangana). On the other hand, Ranbir Kapoor gave a rambling roundabout quote that could be seen as addressing Kangana's insults from two months ago about how he isn't political enough. The media is trying to make Ranbir's quote a direct response to Kangana, but I don't really see it. Richa's original comment is a little more Kangana-directed, but still takes no names and is circumspect. Kangana/Rangoli's tweets are direct and vicious. And of course, the media is trying to treat these all equally as though it is two prize fighters duking it out, instead of one mentally unstable person hitting and hitting innocent bystanders (story here and here)
I am guessing that Ranbir is going to continue to avoid discussion of Kangana, because he can. And Richa is as well. The only unknown is if filming will continue on their joint film. I wonder, based on the very little bit I know about the pathology of stalkers and borderline personality sufferers, if Kangana presents herself to those she knows as unaware and unable to control Rangoli's twitter? If she will show up on set and tell Richa "so sorry about what my sister said, what to do, hope that didn't hurt you"? It sounds similar to other stories of women who send anonymous letters and then comfort the victim who receives them. Oh, and for an example of the kind of language used about her co-worker, here is the worst tweet:
Tiger 3 Might Happen
I don't know what to make of this story. The story being reported is that the Tiger 3 movie is being fast tracked into production partly because Salman is worried about Kat and wants to give her a hit. But, who is spreading this story? It kind of makes me like Salman better as a person, and feel sorry for Kat. But it doesn't make me want to see Tiger 3 particularly, or respect either of them as artists. So if it is coming from either of their teams, it's kind of a "throwing the baby out with the bathwater" issue. On the other hand, if it is coming from a camp that is trying to tear down either of them, it doesn't work well either. Because it makes me feel nice things for both of them. I suppose it could actually be a true story that came up naturally, but it feels so much like a PR plant I can't help looking for who planted it (story here).
Could it be a Bharat story, in a weird way? Enforcing the tight friendship between Ali Abbas Zafar, Salman, and Katrina by a soft announcement of their next film? Is "Salman is worried about Kat" going to make it easier for us to buy their romance in Bharat? This whole story just puzzles me!!!!! I really hope there is a second part that comes out and makes it all clear.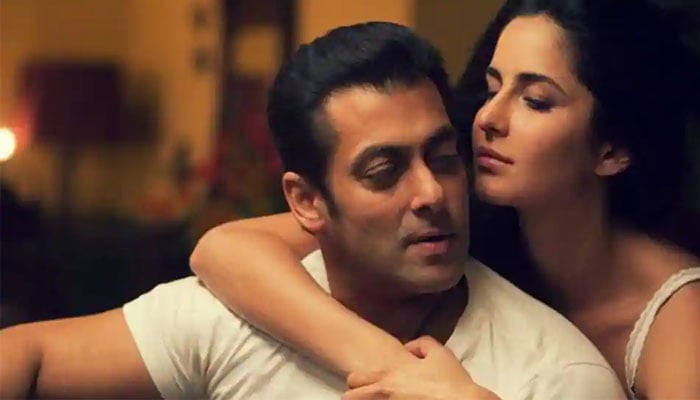 Shahrukh's PR Team is ON IT
Oh, this is nice, seeing people do their work well. Similar to his honorary degree announcements a few months back, now we have nice lockstep announcements of him appearing on Letterman. The message is that even the invitation is an honor, putting him in elite company. Similar to his other international honors. There's no push to get people to watch the episode, or tie it in to a movie promotion, or anything. It's just about the international honor of being asked (story here)
The Bollywoodhungama article also mentioned that Shahrukh is currently producing stuff for Netflix. Which makes me wonder if maybe Netflix is taking point on promoting this, along with (no doubt) helping to make it happen. It's great cross-promotional synergy, get people watching Letterman to like Shahrukh and check out alllllll his films that are on Netflix. Get people who like Shahrukh to check out the Letterman show, also on Netflix. And if Shahrukh's interview happens to mention the upcoming stuff his company is producing for Netflix not starring him, that's fine too!