Somehow since my Rockstar review, this has turned into "pile on to Ranbir" week. And I decided, let's lean into that and keep it going!
We were just talking about the YRF slate of upcoming movies and I found myself just assuming that the Ranbir movie would be delayed. And then I unpacked that thought and discovered, after following Hindi movie news day by day for 4 years, I have come to subconsciously equate Ranbir Kapoor with "filming disasters".
Ranbir Kapoor in the past 12 years since his launch has lead 20 movies. Of those 20 films, 11 have either been extremely delayed, or flops, or both (Anjaana Anjaani, Barfi!, Yeh Jawaani Hai Deewani, Besharam, Bombay Velvet, Roy, Tamasha, Jagga Jasoos, Sanju, Brahmastra, Shamshera). And this has happened at an ever increasing rate as his career progresses.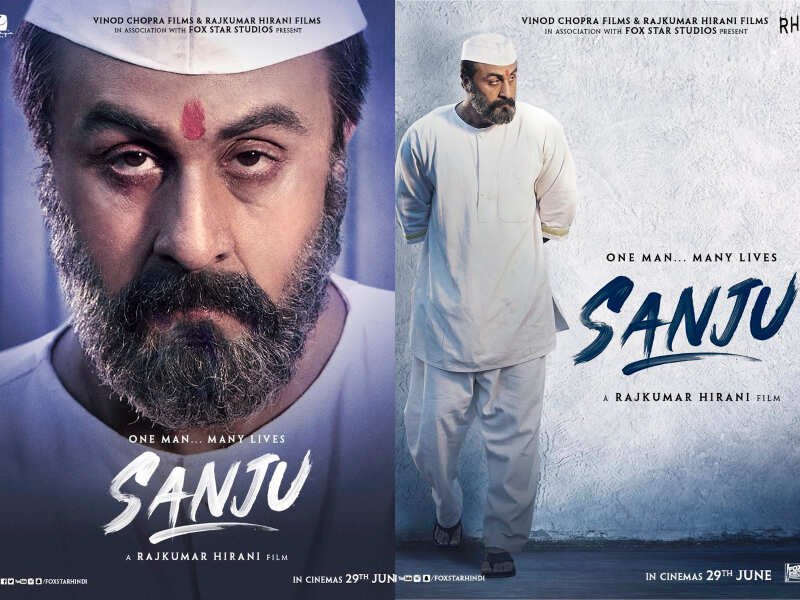 Ranbir's first film was a flop, but I'm not gonna put that on him necessarily, he was just starting out and Bhansali was the director and had had all hits up to that point. Saawariya was his first critical and commercial flop. And then Ranbir had a string of successful films, up to Anjaana Anjaani, which failed to be as popular as expected and whose release was overshadowed by rumors around Ranbir's personal life (messy break up with Dips and relationship starting with Kat). Rockstar was a big critical hit and decent box office hit, followed by Barfi! which was a decent critical hit and big box office hit. And which also had a last minute filming and release delay, and a very long filming schedule. Because of the Barfi! delay, Ranbir's next film Yeh Jawaani Hai Deewani was also delayed, although filming went smoothly once started and it was also a massive hit on release. Ranbir's biggest hit was followed by his biggest flop, the first total commercial and critical failure since Saawariya, Besharam. It actually lost money, despite a really good opening day brought in by Ranbir's good name after YJHD.
Ranbir's next major release was a full two years later, Bombay Velvet which had big names and good buzz and ended up being a massive legendary flop even on day one (almost unheard of for a film to fail on day one before word of mouth spreads). In between Besharam and Bombay Velvet was another massive flop, Roy, in which Ranbir did an extended cameo appearance. After Bombay Velvet, Tamasha. Filming lasted over a year with multiple extensions to the short schedules and big gaps between schedules. And the release was moved around last minute, from 2016 back to 2015 thanks to the juggling going on around the changing release dates of Ranbir's other movies. The budget somehow went very high, so high that despite a decent box office on release the film was still a loss when it did ultimately release. His next film ADHM had "only" a 10 month filming schedule, short for Ranbir by this point. It made a good box office and got some critical acclaim.
And then Jagga Jasoos. A 2 and a half year filming schedule, with Ranbir called in for reshooting long sections twice. Release delayed 2 years past the scheduled date. And then it came out and was a box office bomb, lost massive amounts of money, so much so that it helped Disney decide to shut down all original production in India. Sanju came next, a box office hit. Producer Vidhu Vinod Chopra initially nixed casting Ranbir and wanted Ranveer instead but director Hirani held firm on Ranbir. Ranbir got a month break between each shooting schedule, filming was completed in 12 months, with the release date being pushed multiple times during and after filming was completed. And now, Brahmastra. If it releases on schedule, Ranbir would still have an almost 2 year break between releases. Brahmastra was scheduled for multiple shooting schedules of about a month each, with 3-4 month breaks in between. It is already far beyond schedule and the announced release date has been canceled. Shamshera is Ranbir's next, filming started in December of 2018 and was scheduled to be completed by July of 2019. It was not.
Looking at each film individually, I can give excuses for all of them. Anjaana Anjaani, not Ranbir's fault that his personal scandal overtook the film. Every star is allowed at least one personal drama of that level. Barfi!, well, that was a difficult concept and a director known for delays. The YJHD delays, just a side effect of Barfi!, that's fine. Besheram, everyone can pick a bad script sometimes. Roy, that was a cameo as a favor, not his fault the movie was terrible. Bombay Velvet, the filming completed on time it was the post-production where everything went wrong. Tamasha, the shooting schedule ran long and the release date was moved around because of the issues with Ranbir's other films, can we really blame the budget going high on him or isn't that the producer's fault? Jagga Jasoos, an ambitious concept that was always going to be a gamble, a director known for delays, can we blame Ranbir for that flop and the delayed filming? Sanju, a biopic covering multiple eras is hard for a star, he needed the breaks in between to transition, the release was delayed but it still was a big hit when it came out. And Brahmastra, another ambitious concept, filming scheduled between other films for him and his co-stars, a delay on that film isn't unexpected. Shamshera, same thing.
But cumulatively? Except for ADHM and Rockstar, every single Ranbir film since 2010 has either been a flop or delayed release after announcing a release date. So either they rush out and are terrible, or they take a lot of time and are a hit. Or take a lot of time and are still terrible (in the case of Bombay Velvet).
A lot of this is because he is filming simultaneously, long breaks between short schedules to make time for his other responsibilities. But if that is the issue, wouldn't you think there would be more films in total released? We're looking at 11 movies in 8 years, some years (like 2019) without any release at all. For comparison, in that same period, Ranveer Singh had 12 movies in that time period, only 2 flops and the rest solid critical and commercial successes to a varying degree, no filming delays to the point of rescheduled releases except Padmavat, which was nothing to do with him.
Actually, lets expand that comparison. Ranveer signed two demanding roles at once, Lootera and Ram-Leela. He had a year long gap in his release schedule to make space for them, but both films came out smoothly. Dil Dhadakne Do was a multi-starrer including a shoot that was broken up thanks to the schedule of the cruise ship they were using. It was completed in 90 days in total, and over 5 months. Bajirao Mastani shot during the same period. It released on time after a shooting schedule of 214 days in one year, despite Ranveer requiring shoulder surgery in the middle and needing to rerecord several scenes because of technical issues, and him filming DDD at the same time. Befikre was the first time Ranveer faced actual schedule conflicts, thanks to trying to squeeze it in around DDD and Bajirao. The original schedule had to be rearranged, but it still released on the date planned over a year in advance. Simmba filmed in 6 months, with Ranveer getting married in the middle of filming, and released on the announced date. Gully Boy actually completed before Simmba in 4 months of shooting with Ranveer taking a 2 month break between the two to transition from a troubled poor rapper to a muscular cop. '83 is his first film to have major issues, the release has been pushed over a year already. Meanwhile he has signed two more films, a costume epic Takht that is yet to start filming, and a small YRF comedy that was announce shortly after the '83 release was bumped again. So it is possible to be a young actor with multiple complex projects in the air at once and still release every film on time. It is also possible to be a young actor taking on intense roles and managing to work straight through without large gaps between schedules to "prepare".
Yes, going back to work in demanding action sequences 2 months after a shoulder surgery is a lot to ask. Giving up all breaks in order to justify taking time off for your own wedding is inhuman. Taking only two months to gain muscle mass and get ready for an outgoing action role versus an internal artist role is an almost impossible goal. And performing at weddings and other events and filming ad campaigns at the same time means giving up sleep. But, that's the job. Ranveer does the job, and so does every other young actor on their way up (Shahid Kapoor, Ayushmann Khurrana, Rajkummar Rao, Sushant Singh Rajput, all of their schedules look like this and all their films release on time).
What I hear about all the time with Ranbir is his preparation. For Sanju, he asked for two months off between schedules to transition between life stages of Sanju. For Jagga Jasoos, he did special training to get the stutter right. For Rockstar, he actually learned to play the guitar. And while that may be a good thing to do as an artist, as a movie star it is dangerously indulgent. Ranbir had to take time completely off filming off just to learn to fake guitar for Rockstar, and fake a stutter for Jagga Jasoos. Other people do that preparation and don't stop their other work to do it. Ayushmann Khurrana played a blind man and a concert pianist, learning to play piano and shadowing blind people, in a year long film shoot in between making 3 other movies, all of his films released on schedule and on budget.
There's also the question if Ranbir actually can be an actor. If he is taking months to prepare his performances, and the end result is something slightly less than what other actors can create with no preparation, than is it worth it? Especially since it is a matter of record that his films have required reshoots purely because his performance was not good enough in the first go round, adding on months of delays. On the other hand, Shahid Kapoor's performance as a rapper in Udta Punjab had no particular preparation, no massive reshoots required and was (although this is all subjective and only my opinion) as good or better than Ranbir's in Rockstar.
And there's Ranbir's personal life. Some of that is simply the name he was born with, the media will always pay attention to a Kapoor and he runs the risk of that overshadowing his films. But again, if you work at it this is less of a problem. Hrithik Roshan also hit a career rough patch lately, although compared to Ranbir it is nothing. In the past 8 years, he has only released 7 movies, 2 of them flops and 5 hits. The reason he has only released 7 movies is that he took a looooooooooong break to deal with his personal issues in order to make sure they did not overshadow his films or split focus. Hrithik's career took a hit by being off screen for so long, but the individual movies he released had a far better success rate than Ranbir's films in the same era. And they released smoothly and on time. Ranveer Singh started a high profile relationship, got engaged, and got married during the same time period. The reveal of each of those steps was coordinated around film releases so as not to overshadow them, even his wedding was scheduled around filming and movie releases. It is possible to be a movie star and protect your films from your public persona, you just have to work at it a little harder than Ranbir seems willing to do. Even his own rumored partners have learned this lesson, Sonam and Deepika and Katrina and Alia have never had a personal story that interfered with their career EXCEPT for the stories they shared with Ranbir. He is either terrible at de-escalating a rumor, or simply doesn't care.
And yet, he keeps getting jobs. I wonder why? Is the industry banking that his name and fame will benefit their movies? Have they bought into the hype around his acting? Or is this actually an illusion, do producers NOT really want to work with him? VVC wanted to avoid him if at all possible and right now Ranbir just has the two stalled films on the line while everyone else is juggling multiple releases into the future. Anyway, what do you think?