Based on my highly sophisticated analysis, I am pretty sure the vast majority of my readers are female. So of the lists I have put out of suggestions to watch, the first (rom-coms) is to watch alone, the second (kid's movies) to watch with your family. And now, movies to watch with your spouse! Or roommate or whatever, a fellow adult is the point.
These are all movies with extremely well-crafted scripts, perfectly directed to help you get sucked in by the mystery. No emotions, no romance, no songs (at least not the "Bollywood" style people picture). Nothing to turn off a judgmental fellow adult, and everything to appeal to them. Only problem is resisting the urge to say "actually what you think of as "Bollywood" is a very small part of the Hindi film industry, films like these are very common, let me give you a lecture on your prejudice".
(if there is a review, I link to it. But watch out, all of these movies are better if you don't spoil yourself first!)
Ittefaq (2017) (Netflix)
Super fun twisted mystery that keeps you guessing, and has lots of little funny touches like a light in the interrogation room that everyone keeps trying to fix, and a sassy wife of the chief detective. Very good directing, very good script, decent acting. And for the more shallow folks, smart-hot Akshaye Khanna, and tall-hot Sid M.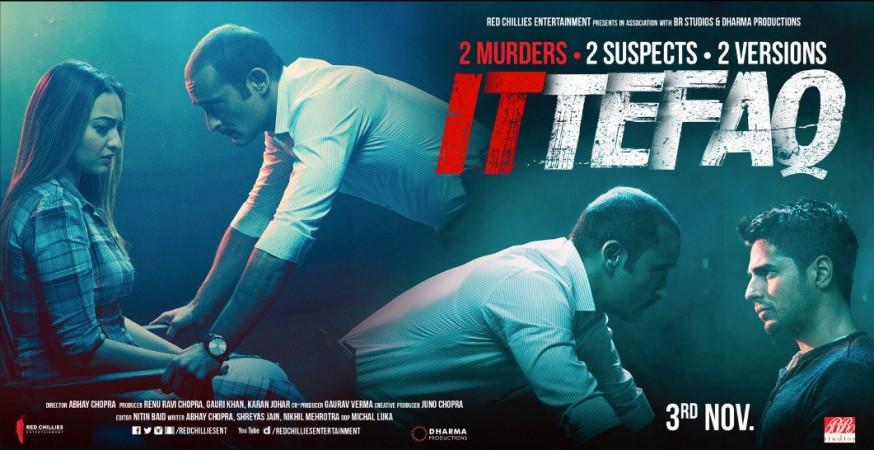 Ittefaq (1969) (Prime)
The original! Just as good as the remake, maybe slightly better. Similar set-up but the twists that follow are completely different. You can watch both films in any order you want and will enjoy them equally. And enjoy them more when you compare and contrast. Oh, and you can watch boyish young Rajesh Khanna in a very out of character kind of role.
Kahaani (Netflix)
You know the saying "the city was like another character"? That has never been more true than in this movie. Our heroine is Calcutta and Calcutta is our heroine, and she is an amazing heroine. Charming, smart, kind, with a heartbreak she is hiding inside. And for once, it is the heroine who is the center of the film. The movie starts with a classic film noir set-up, the hero arrives in a new city looking for someone, but then it goes in so many unexpected directions in such a beautiful brilliant way. No one doesn't like this film.
Badla (Netflix)
An interrogation structure, two actors at the top of their game trading dialogue and playing mental chess as the film flashes back to show what they are describing. Cold clear Scottish landscapes, a locked room mystery that turns into a tense countryside thriller, and finally the interrogation scene we start with. You won't see the twists coming, and you will enjoy rewatching the film again and again once you know how it ends.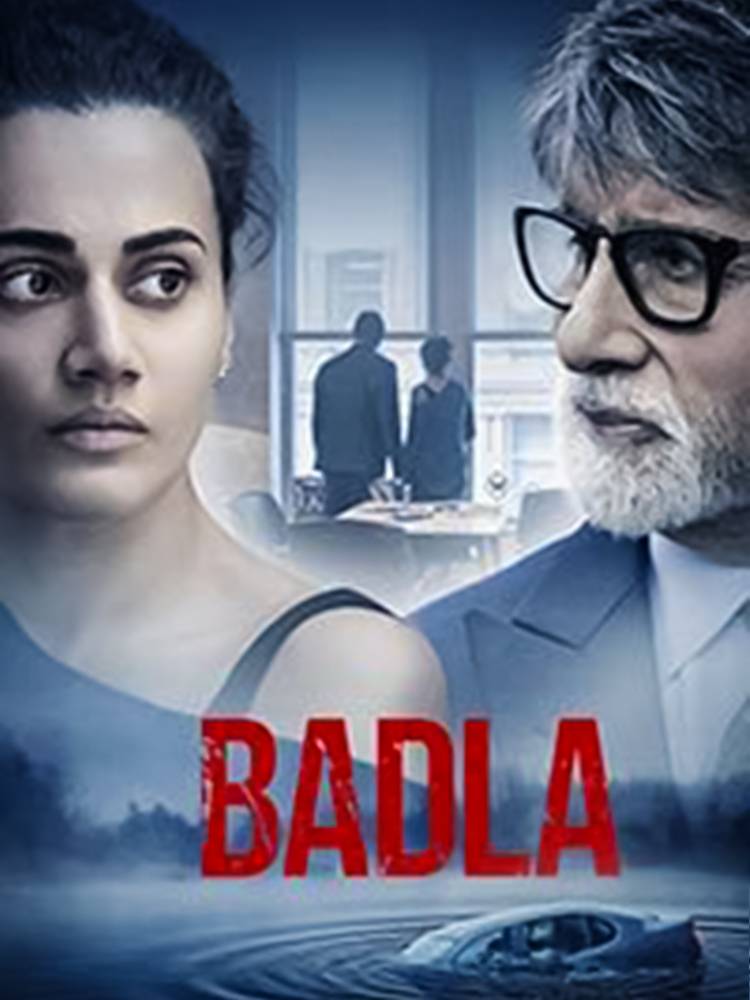 Andhadhun (Netflix)
A blind piano player walks into a client's home where a murder has just occurred and the dead body is on the floor. What happens next??? You won't believe it if I told you, this movie has one of the best performances by a leading actor, but he is easily over-shadowed by Tabu as the Femme Fatale to end all Femme Fatales. Easily the best mystery thriller since Kahaani.
Detective Byomkesh Bakshy! (Prime)
A period drama set during WWII in Calcutta. The British police are still there, so are Japanese collaborators, and the Quit India protestors, and of course the regular folks trying to live their lives and duck the bombs like our chemistry student becoming professional detective hero and his hapless former classmate/side-kick who hires him to find his missing father. The costumes and period sets are delightful, the plot is exciting and impossibly twisted, and our central detective and sidekick pair have the perfect loving Holmes-Watson chemistry. Bonus, if you like the movie you can check out the book series it is based on!
Mumbai Police (Einthusan)
It's a bit slow moving, you have to be patient with it like with all Malayalam films, but the pay off is worth it. And it is very different, if you have watched a whole string of Hindi mystery thrillers, this could be a nice change of pace for you.
Vikram Vedha (einthusan and Tentkotta)
Cat and mouse game, between hero cop Madhavan and beloved of the city gangster Vijay Sethupathi. Two great actors going toe to toe over and over again, a plot that takes turns which will surprise you, some great shoot outs and (for the ladies in the audience) some smoking hot sex scenes.
Talaash (Netflix)
Aamir Khan's best film in years, a complicated police story crossed with a psychological thriller, an amazing cast starting with Aamir Khan and Rani Mukherjee and Kareena Kapoor as the leads, and going all the way down to Rajkummar Rao as Aamir's faithful lieutenant with only a few lines and great reaction shots.
Talvar (Netflix)
A true crime drama! The case that obsessed the nation, the death of a 14 year old girl and the middle-aged servant of her household, found in the same room by her parents when they woke up in the morning. This movie suggests two possible solutions, presented by the two police officers who headed the two investigations. It's up to the audience to decide which they believe. Great conversation starter!
Anyway, that's my list! Please add on in the comments with your suggestions