The final episode!  Woot!  All our questions answered, sort of.  Enough left open to make for juicy discussion. (full index of Breathe coverage here)
Story: Amit goes to Nainital and learns from the old psychiatrist about Abhishek's split personality.  Plabita calls him while he is there to say she is going to Canada, not because she wants to, but because it will make her father happy. Back in Delhi, Nithya meets Saiyami when she sees her escaping an angry client at the hotel and offers her a ride home, allowing Saiyami to meet Abhishek.  Nithya returns home unexpectedly and finds Abhishek in full blown alter mode and is a little freaked out.  She follows him when he leaves the house, and sees him with Saiyami.  Then follows him to the old movie theater where he has hidden Siya and the medical student.  At the same time, Amit has returned from Nainital and links up with his constables, managing to ditch the female cop who was trying to steal credit, and they are following Nithya's cell signal.  Nithya breaks in and rescues Siya and the medical student, but alter Abhishek stops her and attacks her, blaming her for Saiyami breaking up with him after seeing them together.  Nithya escapes just in time for Amit to arrive, but the alter takes Siya captive.  There is a tense stand off, but ultimately "real" Abhishek fights off the alter and Siya is freed.  Amit testifies for Nithya at her bail hearing and she is free to go home with Siya.  3 years later, Abhishek is in a mental institution and Nithya is visiting him regularly, but not letting him come home or see Siya, even though he argues he is cured.  But then we see him meeting with Saiyami who also visits, and slipping her a note, the number of the hotel room they used to stay at.  Is he cured or not?  Is he always the alter, just pretending to be Abhishek?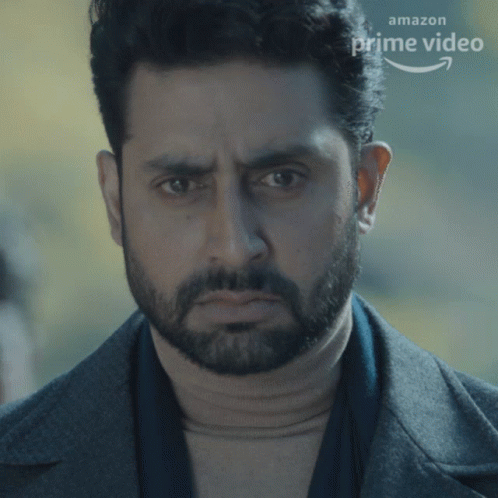 I'll do a separate post for the series as a whole, so no big questions related to the ending here, just stuff with this particular episode. The theme here is strongly "what we do for family is always right", or I guess more of a question, "is what we do for family always right?" The Alter Abhishek argues that he exists to protect the real Abhishek. Nithya feels guilty about not being punished for what she did, but is told she has to lie so she can be there for Siya. Plabita is going to Canada against her will just to make her father happy, while she will be sad and so will Amit. Saiyami has grown to love the alter Abhishek and is still visiting him, which is sweet but probably also keeping the alter version alive when he should really go. Even the constables, they conspire and trick the female cop so that Amit can get credit for the arrest, but is that right? Shouldn't their focus be on saving lives, not just supporting Amit?
Great performance from Abhishek though. All along he has created two characters through mannerisms and so on, but this episode only works if the audience can immediately tell which one he is, just by looking at his face. And he does it! Very good job. Stupid plot twist, but good job. Slightly weak performance from Nithya, she has to do this big emotional mother love thing at the end, and I'm just not feeling it, didn't feel natural. And in the end, turns out Saiyami's character was only there to give alter Abhishek someone to play off of, and she never got a really big moment at all. Disappointing for all us Saiyami fans. Amit didn't get a lot of emotional moments either, but he can make hair growing interesting to watch (at least so far as I am concerned), so that's not a problem.
Anyway, remaining questions! Will Plabita be back for the next season, returned from Canada? Will the female cop ever be caught and punished for her schemes or does it not matter? Should there have been more of a resolution for the medical student, seeing as she was AWESOME straight through, and the start of the series after all?