Well, this was a FASCINATING collection of short films! I highly highly recommend it. Except for the 2nd film which might have been the most interesting, but also has something happen in it that is so bad I suspect it will be triggering for some of you. I'll SPOIL it at the end of this review so you can decide for yourself and be warned. Even if you can't watch that movie, you can still watch the other 3!!!!
This is a Dharma production, and it is part of Karan's efforts to encourage young talent. He combines Shashank Khaitan, Humpty Sharma's director/writer, and Neeraj Ghaywan, respected arty director of Masaan, with two first time directors, Fiyoze Irani and Raj Mehta. Shashank is challenged to do something outside of his comfort zone, Neeraj is brought to wider notice and does something different, and Fiyoze and Raj get practice and exposure. All three films are of similar quality in terms of performance, directing, etc. And they have a very specific style to them, each film gives you a somewhat twisted story but one we are somewhat familiar with from previous Indian films. And then takes it and puts in another twist we are not expecting at all. Just when you think you understand what is happening, you don't.
That's what all the 4 films have in common, now for the rest of the review I will split them into separate parts.
"Majnu" by Shashank Khaitan
Part of what makes this collection interesting is the very different settings of each story. This one is set out in the rural area among an ancient landowner family. Big house, big traditions, big oil lamps and old servants caring for them. Fatima Sana Sheikh has fun with her sort of Femme Fatale role, but the film really belongs to Jaideep Ahlawat playing her husband. He is almost unreadable, and yet fascinating. And the statements his character, combined with Fatima's and the other male lead Armaan Ralhaan make about class and changing Indian society and so on is FASCINATING.
Khilauna (Raj Mehta)
This one is set in a middle class gated community, showing the difference between the comfortable residents and the struggling servants who work for them. Nushrat Bharucha is the heroine and is AMAZING. She plays a maid, always looking for the angles, and makes her sympathetic but not pitiful. This is also the one that you might need to skip, while at the same time it is one of my favorites. I'm gonna spoil it just so you can make an informed decision. SPOILERS something terrible happens to a newborn baby END SPOILERS.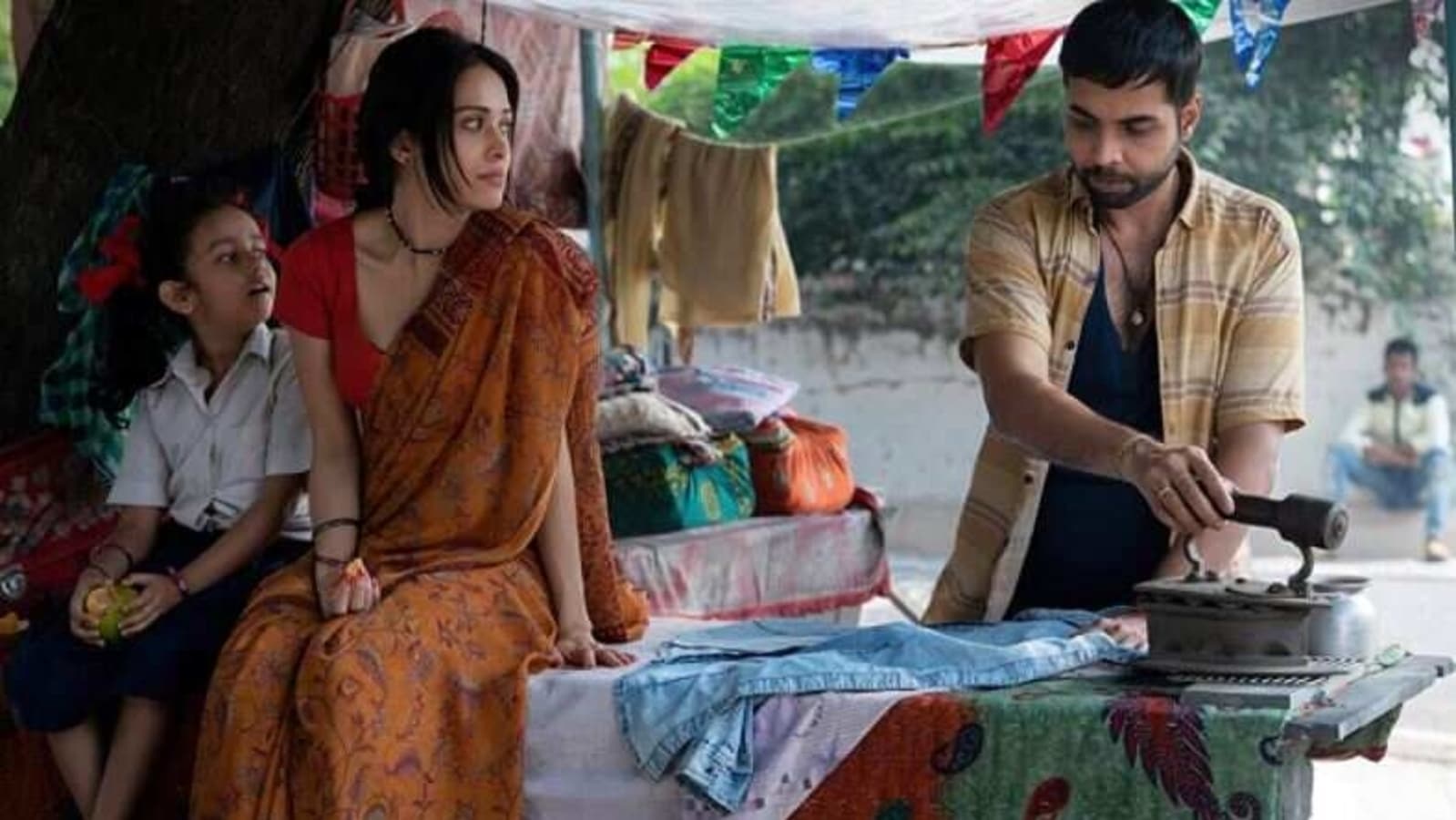 Geeli Pucchi (Neeraj Ghaywan)
LESBIANS! But not the story you expect. This is set in a small city among the city dwellers who work in the local factory. This is one I want more people to watch because there is a lot to discuss in it and I want to discuss it with folks. It does not give easy answers to life. Also, Konkona Sen Sharma and Aditi Rao Hydari both manage to look like plain normal women.
Ankahi (Keyoze Irani)
Directed by Boman Irani's son! And, I think, the best in terms of pure direction. The simplest smallest story, but just lovely to watch. And set among the very wealthy very high class folks of Bombay. Also, Shefali Shah gets to co-star with Sara Arjun (little girl from Ek Ladki) and their scenes are lovely.