On the one hand, this was too good not to share.  On the other hand, I'm not going to just rip off Tumblr and steal their page views.  So I am finding a middle ground, pulling my favorite images, adding on some other images from elsewhere in the internet, and HIGHLY HIGHLY encouraging you to follow this link.  THIS ONE!  RIGHT HERE! http://feministsrk.tumblr.com
("Feminist" meaning anything that questions established gender roles/calls for an overall improvement in society)
Love this one, so simple and so clear.
Love this one, BECAUSE IT'S ACTUALLY TRUE!!!
Okay, I see that this one is needed, but I don't want to acknowledge it.  Let me enjoy my hot-guy-being-sensitive memes without asking myself why I am enjoying them!
Not a great one for me, because I am fair, and I thought he might like that about me.  But I guess in the grander scheme of things, a helpful message.
YES YES YES!!!!  This is what I am saying about SRK being "just" a romantic hero, or movies being "just" love stories!  And with sensitive eyebrows too.
My head says the first idea is right in this one, but my heart kind of leans towards the second.
And, just to round this out, some actual real SRK quotes (WARNING! May cause heart flutters, tears, and passionate lifelong devotion):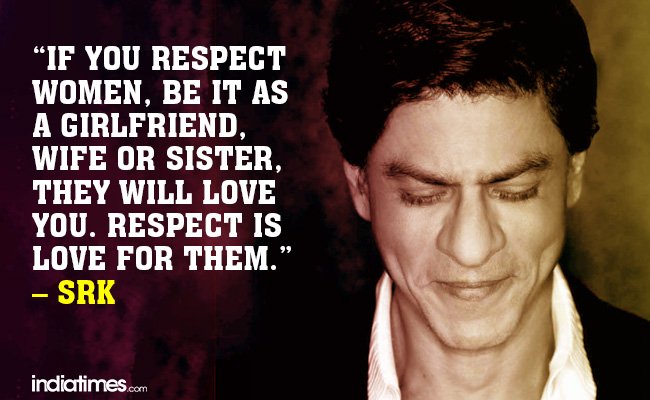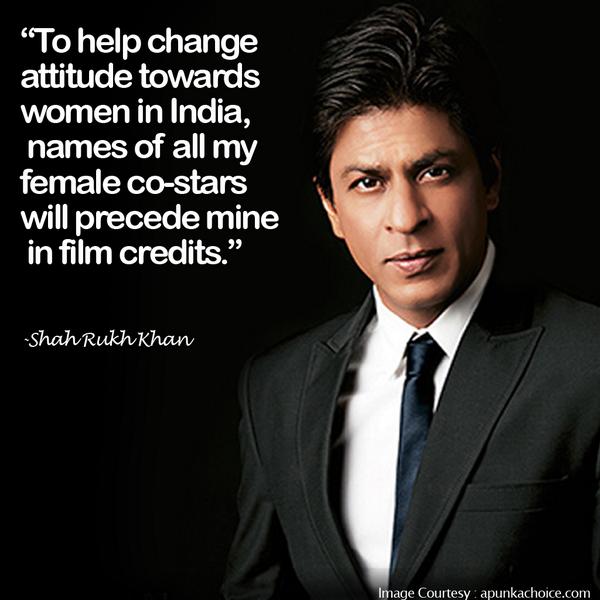 Don't know how this is supposed to sell tea, but okay!
And finally, after all of this: