This is maybe my least favorite part of the film.  There are still fascinating interesting things that happen, but it's a lot of stuff happening in the "real" world instead of internally, in order to set up the really interesting internal stuff that happens in the last bit.  So not as much long intense consideration of character moments, more "and then this happened, and then this happened, and then this happened." (full index of JHMS coverage here)
Previously, Anushka and Shahrukh were stuck together.  He was the only guide her family would trust to babysit her as she traveled through Europe alone, and she was determined to keep traveling until she found her lost engagement ring.  But by the second day, their relationship had already started to change, she was officially looking for the ring, but she was also increasingly tied to Shahrukh, and he to her.  The literally cannot be more than 4 feet away from each other without moving to be closer, one following the other in turn.  Now, they have finished a little idyll in Budapest, still looking for the ring a couple hours a day, but spending the rest of the time talking and laughing and playing together.  Anushka has started to seem older than the spoiled little girl she was at the start of the film, and Shahrukh has started to seem younger than the tired experienced sex addict he was at the beginning.  And just now they had the biggest test of their new status, when one of Shahrukh's exes confronted him and Anushka didn't just forgive him, she defiantly defended him against the other woman, eventually sending her away.
The moment after Klara leaves it really interesting.  Shahrukh has this stunned and happy look on his face, says something like "I can't believe you did that, I have avoided Frankfurt for 2 years because of her."  Which goes back to the thing I was talking about in my last post, how we can kind of come up with a timeline of Shahrukh's life, and the past 2 years were the worst of it.  He went from a guy who felt homesick for the Punjab and kind of lost in the world, to a guy who was literally homeless, just in the past two years.  And now Anushka has erased that, given him permission to have a home again, some kind of an identity for himself.
But Anushka looks mad!  And we think, in the audience, "okay, in front of Klara she was playing nice and defending her man, but now that they are alone she is going to let him have it and he doesn't even realize."  Which is kind of true, but kind of not!  See, Shahrukh sees Anushka's angry face and braces himself for a half second, but then is surprised by what she says "How does she rate over me?  You will have sex with her but not me?"  Shahrukh hesitates, then leans forward and says kind of sexily, "Someday I will show you."  Anushka starts to kind of smile and soften a little and says "Someday?  Why not now?"  Shahrukh says sexy "Okay, now" and then reaches out and grabs her by the collar of her jacket and pulls her up close to him.  Anushka has this fabulous face on her, like a little kid with a big smile.  Not excited like sexy, but excited like "It's almost my turn on the roller coaster!"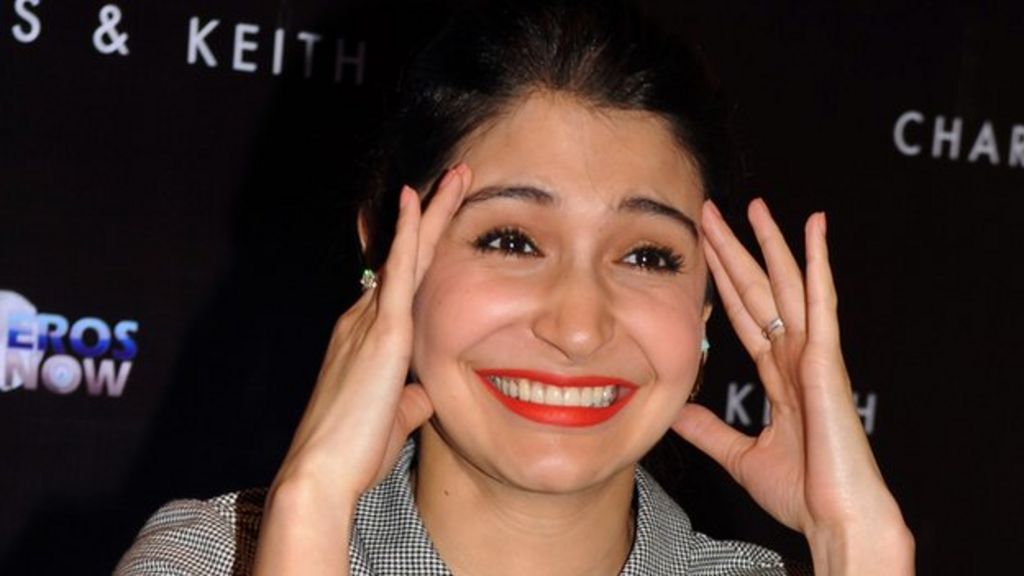 (Kind of this kind of smile)
So, let me back up.  Two things here.  First, I've been saying all along that this is a story of Anushka aging up and Shahrukh aging down.  The interaction they just had, that was fairly adult.  Anushka didn't fully understand all the undercurrents, and she definitely didn't understand what Shahrukh and Klara had together (I am guessing some kind of "the sex is so good but we have nothing in common but we feel like we should have feelings because the sex is so good and now we feel guilty and angry with each other and don't know how to end it" kind of twisted thing).  But she knew Shahrukh was being attacked, and she stepped up and in her own clear youthful way defended him.
But now that they are alone together, especially once Shahrukh brings up sex, Anushka pulls him back to some kind of high school version of it.  He gets all sexy, and she just insists on treating it as a joke.  Which is what it becomes, but a kind of sweetly beginnings of sexy kind of joke.  Shahrukh grabs Anushka by the collar, all dominating and sexy, but she just has that silly smile on her face and it makes him silly.  He leans forward as though he is going to kiss her, but in an exaggerated way, playing the part of the crazed lover, not really meaning it.  And Anushka twists away and starts to laugh, and suddenly he has his hands all over her and she is giggling, but he is just kind of tickling her.
It's the same kind of flirting you see from little teenagers, kids who are just beginning to feel their hormones but aren't sure what to do about it yet, just kind of touching each other all over without knowing exactly why they like touching each other so much.  I mean, Shahrukh knows here, he was just joking about it.  But then, teenagers know to, they've all taken sex ed and stuff (at least, I hope they have!).  But the feeling of the body is so new, it's hard to connect it with all the stuff you know intellectually.  That's what's happening with them, this feeling between them is so different from what they have had before, this kind of intoxicating can't-keep-your-hands-off-each-other-little-bubble-of-happiness-inside, that neither of them are really connecting it with sex, or even thinking that it is related to sex (Shahrukh in his experience of dirty adult sex, and Anushka in her experience of sex as something she only knows in the abstract).  Their bodies are doing it without their minds noticing, if that makes sense.  Which is how teenagers have all those surprise pregnancies.  And that's why Mayank has to arrive at this point, to be the outsider that makes them suddenly notice what they are doing.
(teenagers also get pregnant because Saif Ali Khan is there.  Or maybe that is just Preity, have they ever been in a movie where he didn't get her pregnant?)
But before Mayank arrives, the other thing that is really interesting!  Anushka's reason for anger.  Which I think is half-joking, because she lets it go so quickly, but also one of those things that she feels so deep inside she can only say it out loud if she half pretends it is a joke.
Anushka doesn't feel "worthy".  Has probably never felt worthy, that's why this ring and engagement are so important to her, they are proof that she is worth something.  But then, she isn't.  The ring is more important to her fiance than she is.  The cost of a diamond against the cost of herself, and the diamond is worth more.
Once she meets Shahrukh, all those feelings of self-doubt have a single focus.  Not because he is super sexy and the kind of man any woman would look to for affirmation, but because he is himself, the one person she is especially meant for.  And that's why his initial rejection in the club is so heartbreaking for her.  She can't articulate it to him, or to herself, but she somehow thought this would be the one person who might see her and like her.  And his rejection of her flirtations felt like the last, worst, confirmation that she is worthless.  Of course, as I discussed back then, that was also because she was too blind to see the other ways in which he liked her SO MUCH, that his laughter and smiles at her dancing were actually much more flattering than if he had been attracted.
And so when she compares herself with Klara, it is mostly a joke because she and Shahrukh have moved past that shallow "why won't you have sex with me?" kind of relationship.  But it's also a little marker of how far Anushka has come as a person.  She knows she is prettier and better than Klara now.  And that Shahrukh is a fool to pick Klara over her.  Although she still needs that little affirmation from him, is still craving it because he is the one person in the world she needs to be attracted to her, no one else matters to her any more if he approves of her.  Which is going to come up twice more in a big way, when he finally "fixes" what is inside of her by giving her the only validation she is missing.
(that's what brings her into "Phurr" state, when she finally gets that validation and then something shifts and falls into place inside of her)
But that's all for later, right now we have Mayank!  Who arrives to see Shahrukh and Anushka all over each other like teenagers in the middle of a fancy restaurant and does a double take.  And then explains that he was in town anyway (I think we saw Shahrukh on the phone with him for a half-second before Klara showed up) and he stopped by to give them news, the cafe called the tour company, they found the ring!
Okay, pause!  I want to do a quick timeline here.  Anushka and Shahrukh re-meet each other on day 1.  That night they have the indemnity bond conversation.  On day 2, they visit all the tourist places in Amsterdam, go shopping, and confirm the ring is not there and they have to go on to Prague.  That night, Anushka follows Shahrukh to the club.  Day 3, they take the train to Prague and look at all the places there.  That night, Shahrukh follows Anushka to a club and we get the "Radha" song.  Day 4, they get back to the hotel, Anushka's fiance has finally sent her messages, they change clothes and hop the train to Budapest.  Day 5, they start hunting at this cafe in Budapest.  Day 6, clothes change, they keep looking in Budapest in courtyards and fountains, and then give up and just hang out.  Day 7, they keep looking, and also do Karaoke and cook together.  Day 8, now, they are in this cafe.
That's the tightest possible timeline.  Maybe you could even get it down to 7 days if you say that the Karaoke and cooking are at the end of day 6.  You could expand it to maybe 3 days in Budapest, but the other days are pretty set.
(Really, the question is if this covers one day or two days or three days.  But I can't see it expanding much farther than that)
The point is, while we in the audience know that Anushka and Shahrukh have gone broken arrow and more or less given up on the ring excuse, just putting in a few hours a day rapidly going to places, and then the rest of the time goofing off together, Anushka's family and Shahrukh's tour company have no idea.  It's still reasonable to think that Anushka is just doing a quick search in the places they visited before, then maybe some shopping and early to bed every night.  And that Shahrukh is doing a light duty of escorting her around and figuring out hotel rooms, and then going out clubbing or whatever on his own once his duties are done.  It's only a few days, no one would think anything was going on.  And certainly no one would think they had already leaped to this stage of a relationship in just a week.
That's why Mayank is so stunned.  Well, one of many reasons.  Shahrukh is acting like a goofy teenage boy in love, totally different from the cool way he has acted with every woman ever. And he is doing it with a fancy sheltered high class woman that he normally wouldn't even talk to.  And all of that is on top of this being someone he has only known for a week.
Oh, also it's kind of reasonable for the cafe to have called at this point.  The tour company sent them a message a week ago, Anushka and Shahrukh stopped by a couple days ago, they had the cleaners in and alerted the staff, now they found the thing. It's not like it's months later.
And  it's also reasonable for Anushka and Shahrukh to rush to get the ring from the cafe at this point.  They can still tell themselves "it's only been a week, we are just goofing around, of course we are excited to find the ring!"  And so we get a couple of kind of boring scenes.  Saved through clever dialogue and byplay, but mostly just to set up plot.
First, Shahrukh and Anushka and Mayank rush along the side of the castle building where the cafe is.  And I get distracted because it's a new angle on this location, they must have moved cameras and all kinds of things, just for a tiny half a minute of them running.  I wonder why?  Maybe there was a longer part that required the cameras here and they only used a little bit of it, maybe the Budapest tourism board insisted on at least one big full shot of the location?  By the way, did you notice that this film got all kinds of money from the tourism/film boards of these countries?  Not sure if a European country has done that before, formally assisted through their film boards, not unofficially encouraging filming like Switzerland with Yash Chopra lake.  A sign of Indian film growing up a little?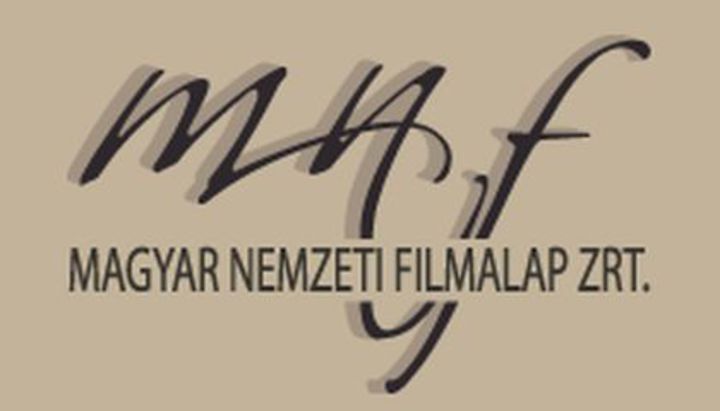 (these people.  "Magyar" is somehow a word for Hungarian people in a historical way that I don't remember)
Oh, and then they get to the cafe, talk to the manager who tells them that a woman showed up and already took the ring, Anushka is furious at them, Shahrukh kind of holds her back and tries to calm her down, but doesn't really get in her way.  And quietly takes a photo of the computer screen the cafe owner pulls up with the information for "Natasha", the woman who claimed the ring.  Somewhere in the middle of this, Shahrukh grabs Anushka to calm her down, and notices Mayank's eyes popping out of his head as he watches the casual way they are clinging to each other, and later when Anushka is blowing up about "she's a thief!  White people can be thieves?" Mayank adds "Yes, thieving pays no attention to caste or religion or difference…. like love."  And Shahrukh turns and throws an orange at him to shut him up.
There's a lot happening in these scene, fast talking and people moving back and forth and orange throwing.  And Shahrukh taking a photo of the screen without the manager noticing and Anushka moving back and forth and being grabbed by Shahrukh.  But ultimately, it's kind of dull.  At least on rewatches it is dull.
See, this whole movie is an internal story.  What moves things forward and makes things happen is the things inside of the characters, not what is happening around them.  And the silent moment of Shahrukh watching Anushka sleep on the train to Prague has more movement in that way then all the talking and action in this scene.  All we are getting is a repeat of what we already saw.  Shahrukh and Anushka are too comfortable together for Mayank not to notice, Shahrukh is calm and competent, Anushka has a temper.  And that's kind of it.
What's internal is one little moment, when they see the address of the woman and it is in Prague.  Shahrukh calls her, confirms she is in Prague, and Anushka says "so we are going back to Prague?"  And there is a tiny unspoken moment between them as they both think about what they shared last time they were in Prague and going back there as slightly different people.