Happy Dharmendra's birthday (again).  To celebrate we are going to have a bit of a rigged contest, Dharam against all comers.  But obviously, Dharam will win.  Partly because it is his birthday and I want to be nice, and partly because he just is the best.
First, one of my favorite photos that is pretty hard to beat.  Dharmendra With Camera.
And who are our competitors to go up against him?  Well, there's Aamir.  And in the first one, much too smiley.
And in the second, much to behatted and young and beglasseded.
ooo!  Dulquer is coooo-yute here!  But not hot.  Just cute.  And we are grading on a "Garam" scale.  So, no.
Prithviraj scores high on the "manly", but he needs a mustache and horns on the wall to do it, while Dharam got there all on his own.
So yes, Winner: DHARMENDRA
Next contest: Wearing Leather Jackets.  And another classic photo of our lovely Dharam.
Now, who can come up against that?  There is Salman in his all time classic jacket. Which, unfortunately, is also a bit busy for an ideal leather jacket.
And speaking of all time classics, we also have Shahrukh from his break out role.  But while he may be pretending to be a "bad boy", we know he is really a good boy, which is not really the leather jacket vibe.
And then there's Aamir in his Ghulam look.  Which is less busy, but still busy.  And less boyish, but still boyish.
Winner: Our Manly Dharam
Next challenge: Who looks best with a sexy woman drapped across them?  First, we have Dharmendra and Mumtaz.
Shahrukh in his Vogue shoot.  And I am sorry, there is just no contest!  He is trying way too hard, that woman is not nearly as sexy as Mumtaz, it's just not nearly as cool.
Arjun in the classic Inkaar poster?  NO!  It's memorable and all that, with him looking so coldly at the camera.  But Dharmendra gave the same "I'm not that interested because I always have women crawling on me" vibe without feeling rude about it.
And Akshay, he might be worst of all.  A very dominating almost angry attitude, unlike Dharmendra's gentle "sorry, not interested" kind of vibe.
Yes, once again, in every way, Dharam is the Best!
Next challenge!  Looking manly in a suit with your wife at a formal event.  Needless to say, Dharmendra has the best suit, the best wife, and the best manliness.
Abhishek has a decent suit, and he is married to "the most beautiful woman in the world", but really, if you had the choice between Hema and Aish, who would you choose?  (Obviously the choice between Dharam and Any Other Man is obvious, Hema herself had the pick of any man in the industry and went with The Best Man.)
Akshay and Twinkle are clearly having way more fun.  But it's not really "awards show" appropriate behavior.
Also a bit too familiar, plus no tie, Shahrukh and Gauri.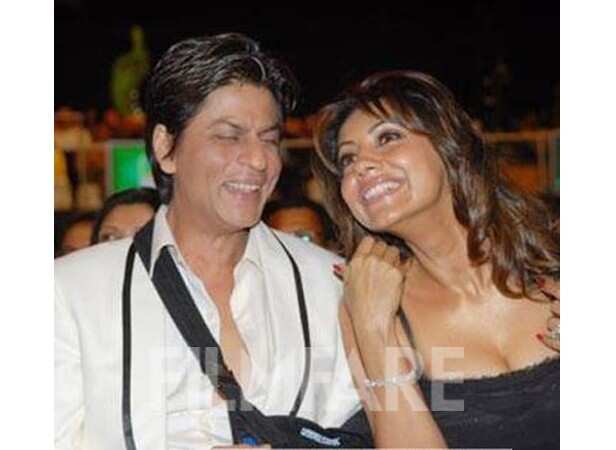 Yep, I think I have to give this one, once again, to Dharam!  Best behavior, best look, best wife.
Okay, next one!  Related to performance.  Dharam-Handsomest Dedicated Young Doctor? (by the way, I am still SO MAD at Nutan feeling like she had to stick with boring old Ashok Kumar instead of pursuing the clearly superior relationship with hot young Dharmendra)
Prithviraj is certainly even more dedicated, it's what the whole film is about after all.  But is he hotter?  I think not.
And then we can go old school, Amitabh in Anand.  Sure it was a great performance and all that, but the hair?  The skinny face?  No, Dharmendra is definitely hotter.
And then there's Sanjay.  Who does give stiff competition on the "manly" side of things, but I think ultimate loses out on the "beautiful" side of things.
Winner Handsomest Young Docter: DHARAM!!!
Now, a tricky one for anyone, Handsome Man in Bellbottoms.  Dharmendra pulls it off with pure chutzpah, but how many others can even attempt it?
Akshay did his best, but it really wasn't good.
Shahrukh, slightly better, but still NO!
Even the Big B himself, it just feels more like a funny costume than the clothes he happens to be wearing.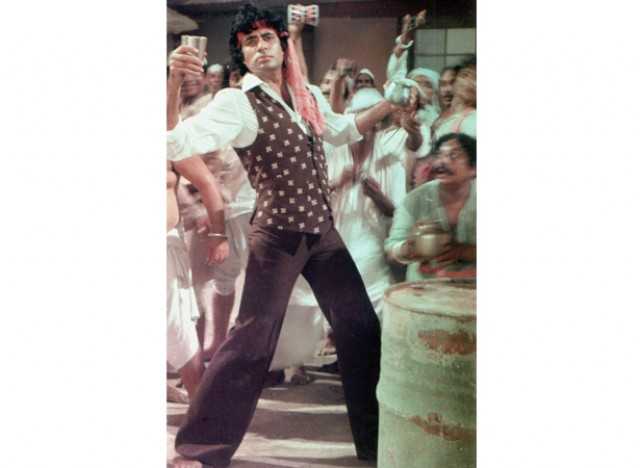 Winner: Dharam Rules All!!!!
Okay, final challenge!  Is the original still the best?  Dharmendra, first Hindi film actor to embrace the beefcake and take his shirt off onscreen.
Another!
In color!
Now, who are our sad pretenders to his throne?  Salman?  No, not the same.
Sanjay?  It is to laugh!!!!
And final challenger, Dharmendra's own son Sunny, with that Deol blood in his veins.  And I am sorry, but this is still not quite good enough.
Nope, clearly have to give it to the first and best, Dharam Again
Yes, it's true, in all ways the one and only winner is The Birthday Boy.