Kind of a slow news day. I decided to ignore the stories that are about people talking about other people talking about things, because I hate those stories, and just focus on the ones that are actual things.
Karan Interview
Karan gave a short little interview to DNA (link here) about the failure of Kalank. As is usual, he took full responsibility for the failure. Karan always takes full personal responsibility for the failure of the films he produces, and rarely takes credit for the films that do well. What I found interesting here is that he talks about his role as the head of the company. That he can't be negative or show weakness, because he is the center of Dharma and if he falls, everyone around him will fall too.
He also, separately, talked about how great it is that all the stars reached out to him and said they were proud of their work and glad they did the film even though it flopped. To me that says that Karan sets a tone of positivity that reaches out through the film and affects the actors as well. Anyway, it's an interesting little bit of an interview, you should read it!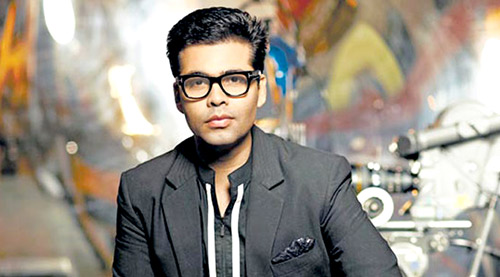 Shahrukh Tweet
Speaking of interesting little bits of things, Shahrukh just posted a lovely tweet about Karan and Aditya. I don't know if it is in honor of their recent birthdays, or because he wanted to cheer Karan up, or because he is about to announce Dhoom 4 (please no), or just because he felt like it.
Mostly I like it because we have so many trumped up feuds and conspiracy theories and so on lately, I like this sincere acknowledgement of a 25 year friendship between 3 people.
Bharat Tickets
Well, this is disappointing. Salman specifically promised that the Bharat tickets would not be sold at a higher rate than usual (as is standard for big star films). That was a kind move towards the audience, and also a savvy move because it is clear that the reason these films are flopping is the ridiculously high ticket prices (Kalank, for instance, would have been a fine pleasant one time watch for folks, but they weren't going to pay the insane ticket prices Karan was asking for). Especially a family friendly release on a holiday, Salman's best audience is going to be large family groups and they won't be coming if the cost of group tickets is the same as a month's rent.
But the tickets are still going up because at least a few multiplexes in Bombay are doing whatever they want. This is interesting to me because the power over ticket prices seems so diffuse. From what I can tell, a producer can demand it of a distributor who then demands it of the theaters, against their will (which is what happened with Kalank, theaters were worried about losing money but still had to raise prices). Or, a distributor can decide on their own that they want to raise prices a certain degree. Or the theaters can do it. All of these people can force the tickets up without the agreement of the other two parties. But none of them can force the tickets to stay down without the agreement of the other two parties. Everyone knows high ticket prices are bad for business in general, but so long as one of those three parties is just focused on making money in the moment and doesn't care about next week, the ticket prices will still go up and up.