I have avoided doing a full 101 on Kangana, because I follow a firm rule of "if you can't say anything nice, don't say anything at all". There are loads of people that I can look at and hate the sin but love the sinner. With Kangana though, somehow her "sins" are so tied up with her person that I have a hard time separating out "sin" from "sinner".
Usual Disclaimer: I don't know this person, I have no special knowledge, this is just how it looks to me based on publicly available sources. Feel free to disagree.
Kangana is mentally ill. I have to start with that because, unlike every other person for whom I do a 101, I will NOT be using the person themselves as the most reliable source. Kangana is an unreliable narrator of her own life. I will be treating her statements about herself as indications of her own desires on how to be seen at that moment, but not as indications of anything related to reality.
A movie star, or really any kind of celebrity, has to be very very good at understanding what the people want from them moment by moment. But for their own mental health, and for real long term relationships professionally, personally, and with their fans at a distance, they also have to have a sense of who they are deep inside.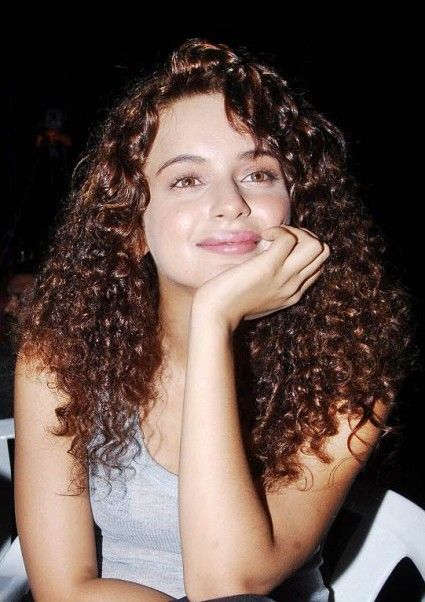 If we look at, for instance, Aamir Khan, he has reinvented himself multiple times. He started as the kid of a film family doing silly young love stories, and known for practical jokes on set. Then he moved on to taking more control of his career, doing more challenging films, slowing his production schedule so he could focus on each part. And finally he started producing, and only looking at really big BIG roles, in big BIG films that could expand the reach of Indian cinema. This whole time though, Aamir has also remained the same at heart. He is an introvert, he has few close friends in the industry, he works very very hard and is a perfectionist on set, he is a dedicated father and husband. All true, in his personal life and professional life and in the public persona he shares with his fans.
Aamir also has been consistent in what he keeps private. His children take photos when they come with him to parties and events, but he doesn't talk about them otherwise. His family issues (his estrangement from his father, his brother's illness) are strictly off limits. With Aamir, as a fan, a media person, any outsider watching, you know where you stand and what to expect.
The same is true of really any celebrity. At the heart of all the madness, there is a logic and there are standards. The media know what they can and cannot ask, the fans know what behavior to expect, even the professional acquaintances know. But Kangana is a unique kind of celebrity because she has no consistency, she has no center at the heart of all her behavior. I think that is also why she can be so disturbing when you look at her up close, at first glance it all appears normal, but as you build a kaleidoscope of all her behavior in different times and places, you realize there is no center to it, no soul (for lack of a better word).
I remember when Kangana started in the industry, she made a big splash as the heroine in a Bhatt film, Gangster. And then she followed it up by stealing Fashion from Priyanka Chopra in the role of the "tragic friend". Kangana was unusual looking, she came from modeling and knew how to address the camera with her face, and in her first film they were smart enough to lean into her different look, use her big curly hair to immediate effect. Kangana was only a teenager, but she looked older and younger at the same time, kind of removed from time.
After that, I heard about her occasionally as having an affair with Aditya Pancholi, the old dude from Yes Boss. And then maybe having an affair with Ajay Devgan, but Kajol was classy about it and those stories went away. I saw her and enjoyed her in Once Upon a Time in Mumbaii, but her other films were so minor that they didn't really interest me or make an impression. And then Queen came out, and I read all the buzz, and I saw it and loved her in it. And I read all the stories about how she helped craft the character and write the dialogue and the director/writer asked her to take co-credit because she was so good. I was all in on Kangana! I loved the idea of a woman who takes a film and makes sure it has a female "voice" to it, who helped create this great iconic story.
And then she kind of faded out of awareness for me again. She didn't have a strong follow up movie, I saw some Katti Batti promo interviews and she looked strained interacting with Imraan Khan, that was kind of odd. Also kind of odd, I read some long interviews with her where she talked about her closest friends in the industry were older, Aamir Khan in particular. That seemed strange to me because I didn't remember ever seeing them together, and Aamir is known as such an extremely private person with almost no close friends in the industry, why would he be friends with this many years younger actress he had never worked with? But I ignored it, people say lots of things, who knows what was really happening.
Speaking of people saying lots of things, I heard the rumors that she was in a relationship with Hrithik, and also immediately rejected them. Kind of odd timing, right around his divorce, but there were no photos and it was such an odd pairing that it inspired more of a "huh, that's a weird rumor, would be cool if it was true but it probably isn't" feeling. Finally the Hrithik story broke, and right away, immediately, I thought she was lying. Because her story made no sense, it could not be true. While his could. On the other hand, most of my friends were firmly supporting her, so I kept my mouth shut. Hrithik was dumb and privileged and a man, Kangana was speaking truth to power, she deserved to be believed.
But how much can I keep my mouth shut? When Kangana reverses herself in her description of her childhood, when she re-aligns her religious beliefs, when she lashes out at random towards co-workers, I can't keep saying "Well, she's a woman, she's oppressed, I should believe her". Sometimes liars are simply liars, and it doesn't matter what gender they are.
Kangana is a woman, I think that at least we can be sure about, but her other bonefides for "oppression" are lacking. After Queen, when Kangana found herself suddenly speaking for feminism, she invented a history of oppression for herself. She described how her father cut off contact with her, how she came alone to Bombay as a teenager, how she starved for lack of food because she had so little money when she was starting out. She was fearless and determined and fought for her dream. She rejected the old ways, she wasn't vegetarian, she wasn't religious, old patriarchal rural India was keeping her down and new urban modern India was pulling her up.
And then Revolver Rani failed and Ungli failed and Tanu Weds Manu Returns hit, but Katti Batti failed heavily. More generally, there wasn't a lot of media/social/social media support for Kangana's "I am an unrepentant feminist who hates her parents" storyline. So she started rewriting it. And at the same time, she appeared on Karan Johar's talkshow and stumbled onto the storyline of "I am a poor rural girl being made fun of by all these rich educated city folks". Go back to the show and look at what she says Karan "did" to her. He advised Aditya Chopra not to take her for a movie. And he made fun of her poor English. For the first, is that not okay? Is no one allowed to have an opinion on whether or not she is right for a role? And for the second, similarly, is it not okay to make fun of someone's accent in private? I can't recall an instance of Karan making fun of it in public, and surely that video would have appeared by now if it had happened. There is a class element to it, and it is a little bit of a nasty thing to do, but does Karan's private joke deserve to be pulled out on the public stage and waved around as a public sin?
And yet, people really responded to this Kangana, the one who speaks for all those folks who have been made to feel dumb, made to feel that they didn't get what they really deserved because of unfair practices. So she leaned into that. And at the same time, erased the previous feminist Kangana. Suddenly she loved and revered her parents and family, her rural childhood was lovely, she was disgusted by eating meat and was a devout vegetarian and Hindu, Indian culture was beautiful and perfect, she was almost effortlessly successful and had a perfect life because you can succeed on merit, Up with Patriarchy and the Establishment!
What is the reality of Kangana? Well, there are very few basic facts. Her family were wealthy local landlords, the type that had an enormous house and 5 cars. They were also powers in the government, had high level appointed posts. Kangana was sent to an excellent English language school, she had every opportunity to learn English and all required urban graces. If she failed to do so, that was not a matter of missed opportunities through class and money, but because she did not have the ability to do it. Nothing wrong with that, but it is wrong to claim class oppression when it is really lack of natural ability. Kangana chose to be an actress, and her parents paid for her to move to Delhi and take acting classes. She left the acting classes and moved to Bombay to be a model and, within months, had landed her breakout role in Gangster. She also started a relationship with Aditya Pancholi, a married man several years older than her who almost certainly abused her (he was constantly rumored to be abusive towards his wife, long before Kangana appeared). This relationship continued past the time Kangana was in Gangster and had established an independent career. She had a brief relationship after that with a single age appropriate man who now has gone public with the way she tortured him during the relationship with fantasies and delusions. After that, suddenly there were stories of her having an affair with Ajay Devgan, culminating in her giving an interview about it. Ajay and his wife Kajol never acknowledged the situation. This was followed by the persistent rumors of a relationship with Hrithik, leading into her public declaration of him as an ex-boyfriend, leading to him sending her a legal cease and desist letter which she chose to make public, leading to him stating that there was a police case involved and he did not want to comment, leading to her giving multiple lengthy interviews about their relationship, leading to him giving one interview outlining his experience with her as a stalker.
Along with Kangana's confusing personal storyline, there is also her confusing professional one. In 2017, she starred in a movie called "Simran". When it released, she was listed as the writer of the script and the original writer immediately issued statements through social media about how he felt robbed of credit. He felt that the director and producer bowed to Kangana for fear of her not finishing the film and gave her whatever she wanted. Kangana gave interviews talking about how the script was garbage, worthless, she saved it and saved the film. And she went on to work on her next film, a historic epic Manikarnika. The film was announced, then filming was delayed as they struggled to find a director. A director was announced, also to be producer, and then suddenly he was dropped from the project and Kangana found her own producer. The two of them brought in a new director, a National Award winner from the south with experience in historical films. Then photos were leaked of Kangana directing. A story put out that she was just filling in bits of scenes while the real director was gone. Then a story that she was rejecting director credit but the producers were insisting. Then a story that Sonu Sood had walked out of the film because he refused to have a female director. Finally the film released and, once opening weekend was over, the director Krrish, the star Sonu Sood, and a female co-star all came out with the same stories. Kangana was sweet, nice, good. And then suddenly not, suddenly started accusing them of things, lying to them about other people, the situation became very confused, and at the end of it they were left with their work destroyed while she took all the credit.
When I look at Kangana's broad sweep of events over the past 14 years since Gangster, this is what I see. In the beginning, she was a normal average young actress. She had modeled a little, she had moved out of home to start a new life in Bombay, she had a relationship that was a bad idea. And that was her career for 8 years. She wasn't that famous or notable, she had a few good roles scattered among bad ones, no one really noticed or cared who she was dating or what she said in interviews. And then Queen happened, and suddenly people started taking notice. They wanted her to be smart, they wanted her to be a feminist icon, and she wanted the adulation and support, so she changed her personal story to fit. Suddenly people DID care who she was dating, and where she went, and what she said. And from a minor young actress, she became a Star. With all the power that brings with it.
I don't think stardom made Kangana a liar, or a bad person. As I said at the beginning, I think most celebrities balance their lives, they have things they say and things they don't say, they have the real true person at the heart of themselves they can cling to. You can be a Star, and still maintain a moral compass and a sense of self. But I think if someone is already damaged, already struggling with that moral compass and sense of self, stardom acts as a big old accelerant to the fire.
The issue is Enabling. Kangana thrives on positive feedback and lashes out when she receives any critiques. As a regular non-famous person, she would be able to acquire positive feedback from new acquaintances, folks who only saw the sweet accommodating competent Kangana. But in her personal life, friends and family would drift away as she simply wore them out. Eventually her career would be affected, co-workers and employers who were tired of covering for her, tired of taking seriously her crazed vendettas. And hopefully, eventually, this would lead her to seek help and look within and find that center that is missing whether through therapy or medication or some other method. But as a celebrity, Kangana is surrounded by millions of fans who have not yet tired of her. She can always find someone to tell her that her behavior is brave, right, good, and true. And on the other hand, Kangana has managed to position herself so that she is a valuable commodity to be used. Her position as "self-made woman" makes her useful to politicians, anyone who wants to argue that Indian women are fine, strong, capable of taking care of themselves. Anyone who wants to argue that the Hindi film industry and other entrenched powers are nepotistic, blind, cliquey, unfair. And so the whole world enables her. Her "fans", the media, the politicians, they conspire together to blindly believe whatever lie she tells, to encourage her to greater and greater heights, and there is no one there to pull her back, to make her wake up. Or simply to isolate her venom away from people.
Even laughing at her is a form of enabling. She attacks Alia Bhatt for no reason on twitter, ha-ha, that's funny. Would you feel the same way if she were not famous? If she were a regular person suddenly spewing hate at you? Or your sister or your daughter? Is that funny, or is that scary?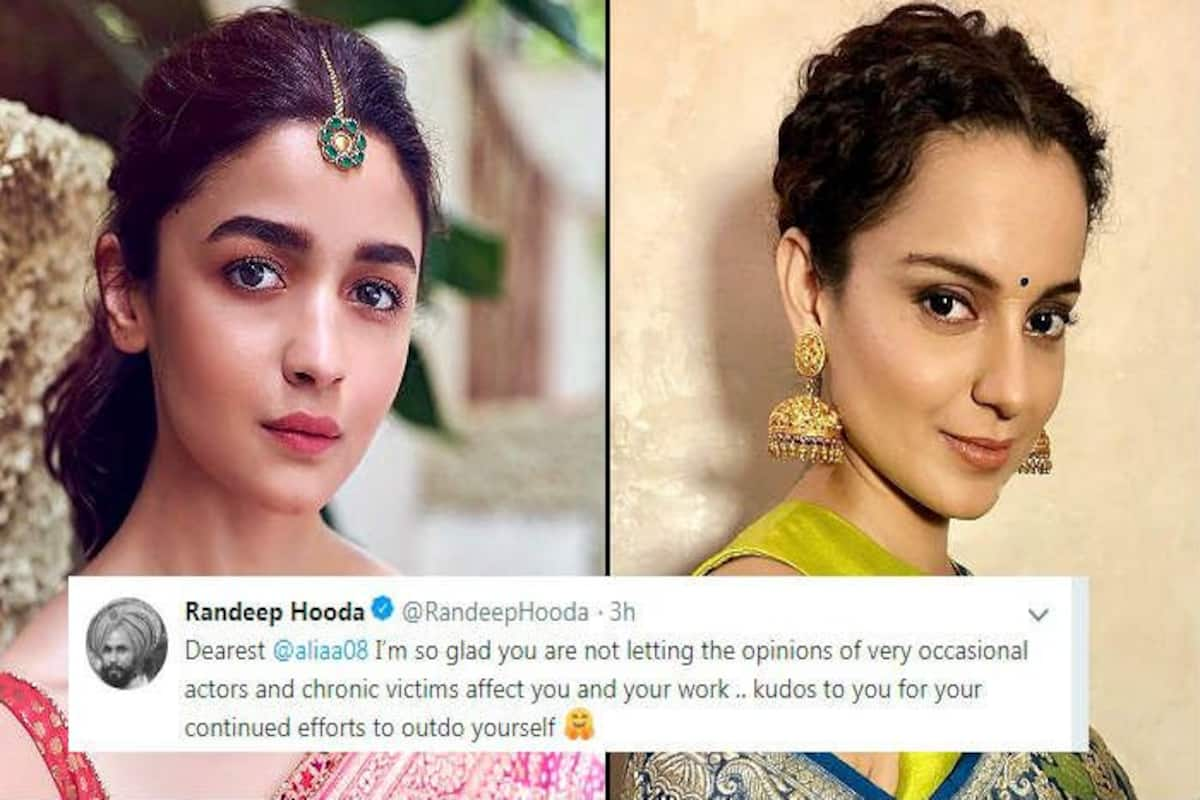 Most alarming to me is the way her Hrithik delusion is enabled. Kangana is a textbook female stalker. And female stalkers are statistically more likely to turn violent than male. And yet every time I write about her on this blog, I find people saying "yeah, but, he really did sleep with her, right?" No, he really really didn't. Why do you think he did? Kangana is a stalker, stalkers imagine relationships that did not happen, and then they hurt people. Why is there this need to believe her, at all, in some small way? Does it make people feel safer? She won't attack him, she won't attack anyone, because she didn't make it up all the way? But she did. She did make everything up. She is not a healthy person, she does not function like healthy people do, there is something wrong on a deep deep level that cannot be explained by the way the brains of other people work. Her brain is different, her world is different, she is different.
For more writing on Kangana, with additional citations for my arguments, look at the following posts:
https://dontcallitbollywood.com/2019/12/05/101-repost-class-and-film-and-a-little-bit-kangana/
https://dontcallitbollywood.com/2019/02/11/news-update-alia-responds-to-kangana-why-context-is-important/
https://dontcallitbollywood.com/2018/10/09/people-talking-about-talking-about-things-sonam-versus-kangana/
https://dontcallitbollywood.com/2018/08/31/news-update-manikarnika-mess-kangana-cannot-stop-talking/
https://dontcallitbollywood.com/2017/03/07/karan-versus-kangana/
https://dontcallitbollywood.com/2019/05/27/news-round-up-kangana-versus-karan-salman-versus-priyanka-the-world-versus-karan/
https://dontcallitbollywood.com/2019/05/09/hrithik-kangana-background-reading/
https://dontcallitbollywood.com/2017/10/12/hrithik-and-kangana-the-tv-interview/