I am very excited about this! When you add it all up, you can give all the characters a happy ending, if we just make them all Bi. And they are high school kids after all, hormones everywhere, Bi is more likely than not.
Characters:
Sid M: New kid in school, immediately sparks with top rich kid Varun
Varun: Top rich kid, uninterested in his long time girlfriend Alia, very interested in new kid in school Sid M.
Alia: Holding on to her boyfriend Varun, but more intrigued by new kid Sid M
Manasi Rachh: Shruti, Alia's pants wearing short haired best friend and roommate who has no interest in boys
Sana Saeed: Sexy cheerleader who chases Varun for his money
Sahil Anand: Varun's follower and best friend, a little dim
Kayoze Irani: Hardworking serious student
Rishi Kapoor: Lonely gay Dean in love with the coach
Ronit Roy: Noble coach, has a proper wife and child, but also a soft spot for the dean.
Okay, how can this break down?
Varun and Sid M. feel something for each other at first sight, different from what they have felt before. Sure, Varun and Sahil have fooled around a bit before now, like all boys do, it's not proper to have sex with girls before marriage and men have needs. But with Sid, it's different. The attraction is over-powering, but Varun also feels safe and happy and warm when he is with him, like the sun is shining from the inside. For Sid, love has never been part of his life in any way. He has been focused on the future, on success in life, no time for softer feelings. But Varun challenges him, breaks him out of his shell. He finds himself ignoring his studies in favor of spending time with Varun, Varun has opened a whole new world to him. Of course he knew the other boys were having sex with each other, all high school boys know about that, but it had never interested him before. With Varun though, it felt right. After fighting, making up, becoming friends, he goes home with him one weekend and they share a bed and make love.
Varun still has his girlfriend Alia and, as cover for his feelings, Sid tries to pretend he feels something for Alia too. Alia figures out what is happening though and rejects them both. Suddenly, with nothing to stop their relationship from happening, it becomes too real and scary. They are only 18 after all. In fear, they invent a fight and force a break up. They slip up a few times before the end of the school year, have angry sex in the locker room and hiding in the bell tower, but the relationship and the friendship is over. Except during the final scholarship competition, Sid steps back and lets Varun win, one final gift of love. Varun thinks but isn't sure that this is what has happened, that Sid loves him. Neither makes the first move, and their love is left behind.
Over the next ten years, they go on to great success in different fields. They both experiment with relationships with men and women. Varun sleeps with the female drummer of his band and, talking with her the next morning, realizes he isn't straight, or even Bi, he was never truly interested in women. He starts a few relationships after that with men, but it never works out. And he has many one night stands on the road as a rockstar. Sid is intrigued by another investment banker, a woman, as smart as he is. They start dating, they have everything in common, and he is definitely attracted to her. They get engaged but, as they start planning the wedding, something is just missing. Finally they mutually realize that they just don't love each other enough to get married. Sid rebounds with a fun aspiring actor waiter, a man. That relationship never turns serious but it confirms for Sid that he is Bi.
10 years later, Sid and Varun are both single when they are invited to the same wedding. They agonize afraid to see the other one again. When they see each other, they are overcome by emotion, and it comes out in anger. They roll on the ground fighting, and then kiss passionately. Finally feeling free, Varun asks Sid if he truly threw the competition all those years ago (meaning "did you really love me?") and Sid admits that he did. Varun suggests running the race again, the two of them go off together to the school stadium and run and run until they are exhausted and fall on the ground panting. Then turn towards each other and gently start kissing. After a while, Varun says "I have a hotel room…." and Sid laughs and says "that would be more comfortable than what we did in school". They go back to the hotel and have a wonderful night together. The next morning Sid starts to say good-bye, as though this was just a one time thing, and Varun stops him and says "Oh Sid! Still so slow to accept love? To be with you, I could give up everything." Happy Ending, Varun stops touring and starts staying in one place and recording, he and Sid get an apartment together and, eventually, adopt two little boys.
Meanwhile, what of Alia? The put upon Beard? She spent high school in torment chasing after Varun, then Sid, and then realizing neither boy really wanted her. She poured out her heartbreak to her understanding roommate/best friend Shruti. And sometimes, to comfort her, she and Shruti would have sex. After she was rejected by Varun and Sid, she turned to Shruti again. But this time Shruti had enough. She told Alia that she loved her, really loved her, this is what love feels like. Shruti knew all along that Varun and Sid didn't really love her, but she also knows that Alia doesn't really love Shruti, she is just using her for comfort. And Shruti is going to love herself enough to say "no". Alia is shocked but, after thinking about it, realizes Shruti is right. She writes Shruti a letter apologizing and saying she hopes some day they can be friends. And that she is grateful to Shruti for teaching her what real love feels like, she is going to go out in the world and find a boy who feels that way about her.
Years later, Shruti bumps into Alia at a restaurant. She is married now and pregnant, and ready to be friends. Shruti and Alia become best friends and, eventually, Shruti tells her she has someone she wants Alia to meet, she thinks they would really hit it off, but she wants Alia to brace herself as it might be a little disturbing. Alia agrees, because she trusts Shruti. Shruti invites her over for tea the next day and Alia meets….SID! She is shocked and almost runs out, but Shruti stops her and explains. This isn't really Sid, it is just his almost-identical-cousin. His cousin was raised in England (British accent!) and Sid's parents wanted him to live in India which is why he was raised by his other aunt and uncle, not the British ones. His cousin is now in India working as a model and studying fashion. Shruti met him through her wife who saw him at a show and they laughed over the coincidence. He is sweet and gentle and kind, and has all kinds of interests in common with Alia. He falls in love with her at first sight. Alia resists because his appearance is so strange to her, but eventually is won over. By this point, he has bumped into his cousin Sid and learned the whole story, and now is worried that Alia only sees in him a second chance at her first love. He starts to leave the country, Shruti and Alia rush to the airport, Shruti fakes labor pains to help Alia get through security, she stops Sid as he is about to get on the plane and proposes. And at their wedding, Varun and Sid 1 meet again.
But who is Shruti's wife??? Shruti graduates high school and goes on to college, where another girl comes on to her (for once). She discovers the joy of being desirable and attractive, at her all girl's college she is the most popular girl and has a delightful romping serious of sexual experiments. She graduates and goes on to law school where she becomes focused and all about her work. She succeeds and gets a job at a firm specializing in divorce law. Where, surprisingly, her first client is Sana Saeed! At first Sana starts sniping at her, ready to be attacked and not trusted, but Shruti is completely professional. They cautiously start to trust each other. Shruti asks Sana to get information on her husband's assets and sincerely compliments her on her intelligence when she succeeds. Sana invites Shruti over to work on the case and greets her without make up and hair pulled back, in her at home clothes, and Shruti truly tells her that she is beautiful like that. As they talk more about her marriage, it becomes clear that Sana had put up with physical and emotional abuse and believed it was all she deserved. And also that she had never understood what physical affection, or sexual desire, was truly like. She knew how to incite it in others, but not feel it herself. At first just to show her what it felt like, Shruti offers to kiss her. But the kiss surprises both of them by being powerful.
They next time they meet, they are both awkward together and strangely shy. Their hands brush, and they jump. Sana stops dressing sexually for men and starts dressing for herself, the way Shruti says she looks beautiful. They go out for dinner and tea. Shruti asks her to dance and the two of them dance together at a dinner club with everyone looking and them not caring. Finally the final hearing of the divorce case arrives. Shruti is brilliant and gets Sana a massive settlement. They embrace after the judge gives his decision and then Sana a little sadly says "I suppose I won't be seeing you any more" and Shruti grins and says "oh, you won't get rid of me that easily!" and then bends her over and gives her a big sexy romantic kiss right in the middle of the court room. Shruti moves in to Sana's flat, within months they go to a fertility clinic, and then Shruti surprises Sana with a positive pregnancy test wrapped in a gift box. Sana designs the most over the top nursery possible, Shruti rolls her eyes, Sana tries to make Shruti work less and eat nutritional food, Shruti sneaks ice cream at night behind her back, they are generally adorable.
Sahil Anand is a bit dim and was only able to get into a good Indian college, not an overseas school. Meanwhile Kiyoze Irani is an excellent student but did not have the money to afford a fancy school. He ends up at the same good Indian college as Sahil, planning to apply for scholarships and get into a better school after the first year. They see and recognize each other the first day, but try to avoid each other. Until Sahil begins to struggle with the school work and Kiyoze begins to struggle with being teased. Sahil saves Kiyoze from hazing, and then in returns begs him to help him with his studies. The start a reluctant partnership, but as they spend time together, they get to actually like each other. They laugh at each other's jokes, start watching an anime together during study breaks, text each other all day the little things that happen. And finally when Kiyoze gets his overseas scholarship, they both are sad without acknowledging it. Until the last night before he is supposed to go, Kiyoze shows up at Sahil's door, in the rain, and begs him "come with me!" Sahil is stunned, and then Kiyoze kisses him. They make love, the next day Kiyoze leaves and Sahil promises to follow. He lies to his parents that he wants to get a job and start working for his uncle in America, gets to America and he and Kiyoze get an apartment together. They are together for years, eventually they slowly reveal the truth of their relationship to their families, but everyone else in their life already knows. Sahil goes to night school and gets an associates degree and gets an office job. Kiyoze gets a good corporate job. They save money and buy a small house in the suburbs, and eventually find a surrogate and have two kids, a boy and a girl. Sahil quits his job and stay home with the kids. The whole family goes to India for Alia and Sid 2's wedding.
Finally, coach and Dean! In my version, Dean DOESN'T die. Instead, when Kiyoze confronted him at school and told him he was a bad principal and broke his heart, the coach was so upset and worried about him that he went home with him that night. And after that, it was just kind of easy. The coach stayed that night and then the next day, the two of them gardened together, and watched cooking shows at night, and were happy together. The coach still regularly went back to his house and spent time with his son, but slowly moved more and more of his things over to the Dean's house. The coach's wife didn't seem to care. She loved her house and her son, and that is what she needed more than the coach himself. In fact, she was kind of relieved to have her space to herself to do as she liked. She could watch soaps every night after their son was asleep, and have her mother visit as much as she wanted, and decorate the bedroom all in pink. Coach and his wife never officially divorced, she didn't want that, but 10 years later at Alia and Sid's wedding Dean and Coach show up as a couple with the wife nowhere in sight.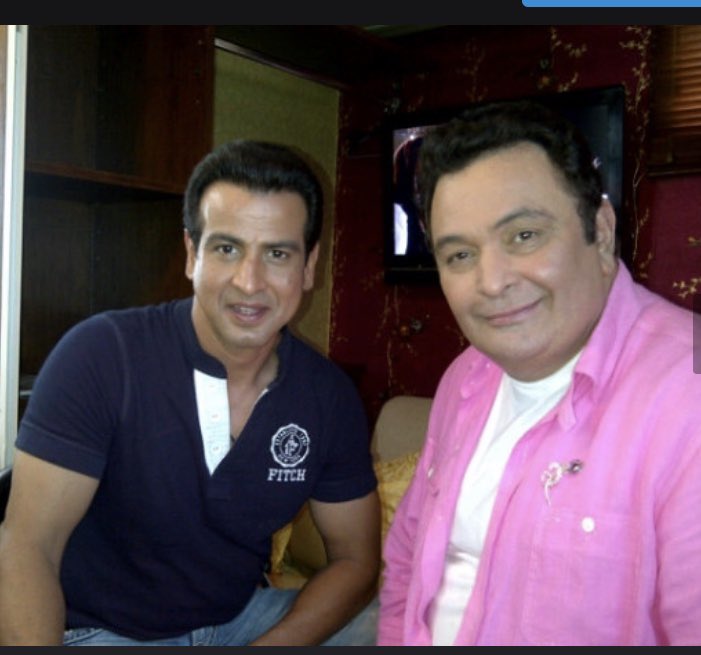 Oh I am so HAPPY! Truly, this is the best possible ending for everyone.
Unless you have better ideas? Or additions? the best fanfic is collaberative fanfic.