Moviemavengal tweeted an amazing thing to me a couple of days ago, which has inspired this entire post.  Think of it as the large precious jewel in the middle of tiny twinkling diamonds.
Women in White is a big thing in Indian film.  Because white is see through when it gets wet.
And also because Raj Kapoor was obsessed with women in white saris because it just looked pretty.  But men in white is not too bad either!  Sets off their muscles, and their tight skin, and makes their manly chin scruff stand out.
Let us see Shahrukh ably demonstrate all the advantages a white shirt can provide.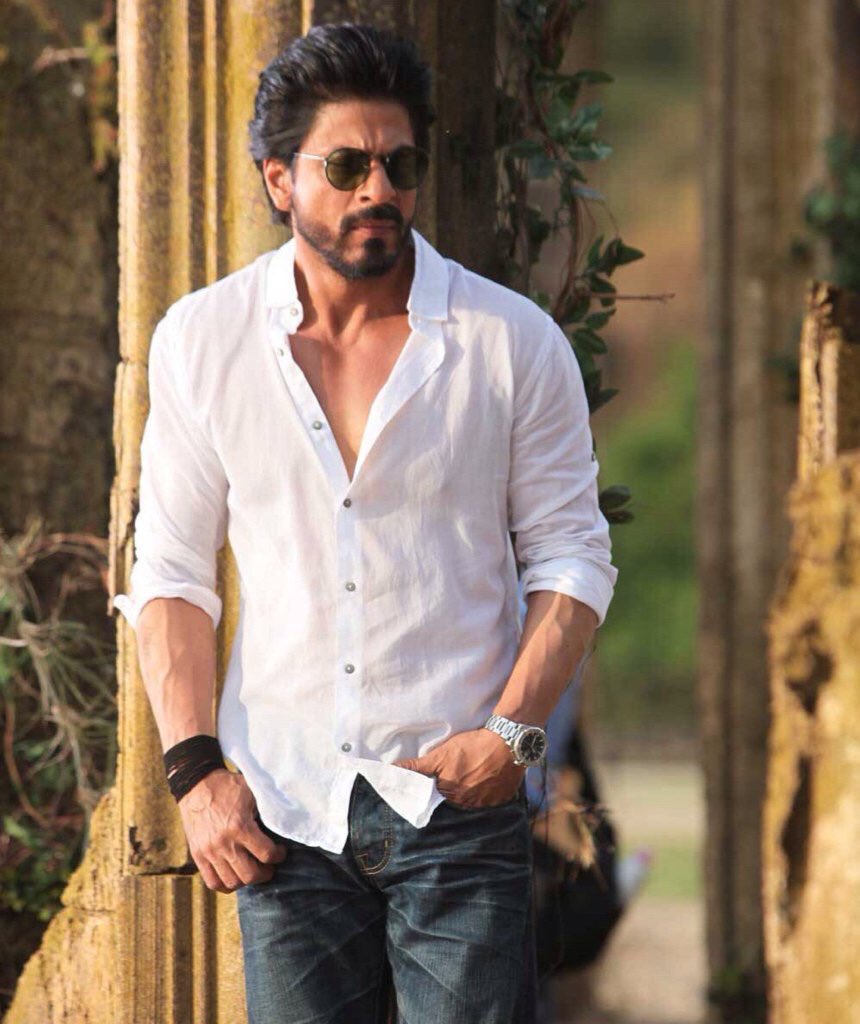 Hrithik can show how even classical looks work better in white, with a little silver trim to bring out "light-colored eyes".
John Abraham is very good at showing how an open white shirt is always a good look as well, making the chest seem softer and smoother.
Arjun Rampal proves that wet white isn't just a look for women!
I debated putting in this photo.  But the perfume bottle is white, so that seems good enough, right?
Dharmendra, as always, the Baap ki Beefcake.
Amitabh, the Baap ki Everything.  Even in a pantsuit.
Abhishek, a little less of a Baap of anything, but certainly very cute.  Especially when he shows off his biceps.
Although he will never be as cute again as he was in this photo.
Ajay points out that, white shirt, white bandage, it's a good to coordinate.
Salman shows how sometimes a contrast is nice, white shirt/black gun.
Prabhas reminds us that it still Bahubali week.
Siddharth and Abhishek should give a seminar on how to drink coffee while wearing white and not worrying about stains.
Ranveer, bringing back the scruff.
Ranbir, working it as well.
Rajesh Khanna, showing the white shirt look that made him a star.
I just used this photo earlier, to show Shammi as the perfect Han Solo.  But it's also just a perfect white shirt style in general.  Very Brando.
And finally, drumroll please, the gif that inspired it all: